Escort services
Also called transportation services. Provides transportation for older adults to services and appointments. May use bus, taxi, volunteer drivers, or van services that can accommodate wheelchairs and people with other special needs.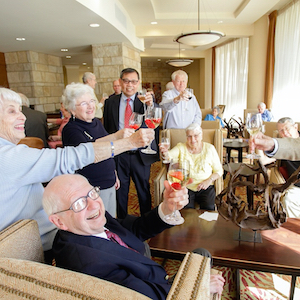 April 18
Spreading thanks
Houston and North Greenbush, NY
Residents of Brazos Towers at Bayou Manor, a senior living community in Houston, recently held a virtual "gratitude party" for residents of Eastwyck Village of North Greenbush, NY, to thank them for their assistance after Hurricane Harvey.