Estate recovery
States are required, by law, to recover funds from certain deceased Medicaid recipients' estates up to the amount spent by the state for all Medicaid services (such as nursing facility, home and community-based services, hospital, and prescription costs).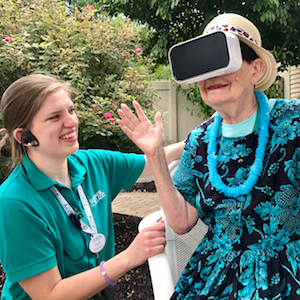 Aug. 15
Senior 'stay-cation'
State College, PA
Residents and friends of Juniper Village at Brookline's Wellspring Memory Care in State College, PA, recently took a virtual trip to the beach.
Subscribe for free!