March 27, 2017
A plan for America: Invest in our direct care workforce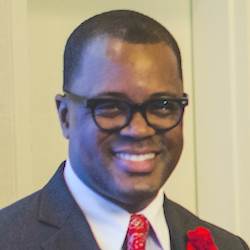 Daniel R. Wilson
Direct care workers — nursing assistants and home care workers — are a forgotten workforce. Mostly invisible, nearly 5 million of these workers provide crucial supports to millions of Americans across a continuum of settings, from private homes to assisted living to nursing homes.
Demographics tell much of the story about this workforce. Predominantly women of color, many of them new immigrants to the United States, these workers struggle to make a living on low wages and part-time hours. Average annual earnings are $16,500 per year, leaving most paid caregivers on the edge of poverty. One of every two workers depends on public benefits to make ends meet.
In recent years, these workers have made some significant gains as the result of new federal policies put in place under the administration of President Barack Obama. In 2013, the federal Fair Labor Standards Act was amended, extending minimum wage and overtime protections to the home care workforce. In 2010, the Affordable Care Act expanded access to health coverage. By 2014, an additional 500,000 direct care workers, across the continuum of long-term services and supports, had health coverage. The Obama administration also strengthened regulations for nursing homes, adding new training requirements for nursing assistants so they could better meet the needs of individuals with Alzheimer's disease and other complex conditions.
At PHI, a research and consulting organization recognized for its expertise on the direct care workforce, we have a long history of working with the federal government to strengthen this workforce. We would like to continue the progress made during the Obama years during the Trump administration. And we believe we can, because the ability of our nation to help working families and spur economic growth is tied to the fate of this forgotten workforce.
The number of Americans aged more than 65 years is going to nearly double from 48 million to 88 million over the next 30 years. Direct care is creating more new jobs than any other occupation — in just the coming decade, more than 1 million new caregivers will be needed — yet few people want to take on the challenges of caregiving for poverty wages. The result: our nation is already facing an unprecedented crisis. Assisted living communities and skilled nursing centers are understaffed, and families, unable to find the help they need, are stretched thin by work and caregiving responsibilities.
To address this crisis, we need the federal government — which is the primary payer for long-term services and supports — to invest in improving the quality of direct care jobs. Imagine if America's caregiving jobs paid a decent wage. If our fastest-growing occupation helped workers move into the middle class. Quality jobs for caregivers could help improve local economies while also assuring all of our families that, when help is needed, a skilled professional caregiver will be available to answer the call.
To chart a path forward, at last week's Aging in America conference, PHI released Federal Policy Priorities: Strengthening the Direct Care Workforce, detailing recommendations to the Trump administration and Congress. The core recommendations, for which we hope to build bipartisan support, include:
Higher wages and benefits

to ensure that workers aren't forced into poverty or leave important jobs because of low pay;

Better training standards, competency requirements and programmatic interventions

so that older adults and people with disabilities can receive the skilled support they need and prefer;

Ongoing, reliable data on this workforce

to effectively monitor the state of the workforce, inform public policy and workforce initiatives, and promote the highest quality of care;

Solutions to expanding access and promoting cultural competence

in long-term services and supports — all of us should have equal access to care; and

More policy attention on the relationship between family caregivers and paid caregivers

, as reflected in the call for a national strategy on family caregiving.
These five areas of investment are critical to growing the direct care workforce and ensuring the delivery of high-quality care to older Americans and people living with disabilities.
When it comes to government, there are always hard choices to be made. But one thing is clear: if we don't address the poor wages and working conditions that leave most paid caregivers living on the edge of poverty, we will not have the caregiving workforce we need to care for an aging America in the decades ahead.
Daniel R. Wilson is director of federal affairs for PHI, a national nonprofit research and consulting organization. Wilson served as a co-chair of the 2016 Aging in America Conference and speaks regularly at national forums on issues affecting the quality of direct care jobs and the quality of aging services.
McKnight's Senior Living welcomes guest columns on subjects of value to the industry. Please see our submission guidelines for more information.