June 06, 2016
Goodman leaves a legacy to carry forward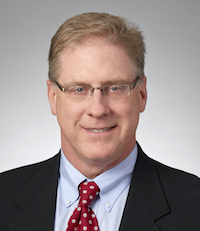 Craig Edinger
For more than 40 years, John B. Goodman challenged the senior living and healthcare status quo. He was an author, speaker and the visionary chairman of The Goodman Group. John passed away from complications following a heart attack in March, but his contributions to the senior living and healthcare industries will live on for generations to come. Through John's ever-advancing insight, he has shown us what's possible in the quality of care for others.
In 1976, John began his role as chairman of The Goodman Group, which is based in Chaska, MN. Originally founded as S.A.G.E. Co. by his father, Sidney A. Goodman, in 1965, today we develop and manage senior living communities in eight states. In all that John did, he worked to advance the wellbeing of his company's residents and employees. His relentless drive to always do more in the service of others is something we can all draw on.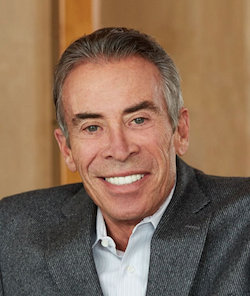 John (pictured) most recently was touring the country on a public speaking tour, sharing his own personal journey to wellness in the hope of helping others. He authored two books in 2015: "The Road to Self: Reflections from a Soulful CEO," and "Moments Matter: Everyday Inspiration from a Soulful CEO." He often would say about his books, "If I can help just one person, then I will know it was worth it."
In 2002, John received the Ellis Island Medal of Honor, awarded to people who demonstrate themselves as humanitarians. In 1990, he established the Johnny B. Good Foundation to sponsor programs and services that encourage individuals to learn to balance their bodies, minds, spirits and emotions and maximize wellbeing.
John will be remembered for many things, but perhaps most of all for the lesson he taught everyone he encountered: Put others at the heart of everything you do. It's The Goodman Group's trademarked mantra, and is the core concept of our Platinum Service program.
John was deeply passionate and forward-thinking about connecting the generations for mutual sharing and learning. Before the more recent trend, he pioneered the first-of-its-kind intergenerational community in 1990 at The Palms of Largo 96-acre senior living and healthcare campus in Florida. The learning center, built within the campus' assisted living community, Cypress Palms, is an experiential preschool and day care. Children from eight weeks to five years old participate in activities with the more than 1,500 residents living on the campus.
Also at the heart of the 96-acre campus is John's vision manifested: The Children's Center, the first long-term pediatric nursing center in Florida. The center provides stimulating, therapeutic and educational programs for children eight weeks to 21 years old.
John once said, "If we are always in pursuit of the elusive great dream, we will never see what we are doing at the moment." One of his great dreams was the beautiful, world-class Palms of Largo campus. He was only able to realize this dream with repeated, careful consideration of how it would benefit the lives of the everyone there — both residents and employees.
We also can learn from John's mission to redefine the way we view aging and dying. He was committed to destigmatizing the diagnosis of Alzheimer's and dementia across the country. In March, a few weeks before he passed away, John visited several of our managed communities in Florida with Kim Campbell, wife of the legendary country artist Glen Campbell. John wanted to raise awareness of dementia by screening "Glen Campbell: I'll Be Me," a documentary detailing the performer's final music tour following his diagnosis with Alzheimer's in 2011. John hoped that by sharing the Campbell family's journey, he would help other families dealing with the realities of the disease.
John Goodman leaves behind a company that only he could have built. His spirit forever will be the foundation of our company, and his effect on the senior living industry will never be forgotten.
Craig Edinger is CEO of The Goodman Group, which manages 33 senior living and healthcare communities nationwide.