January 16, 2018
Leading-edge tools make for efficient senior living design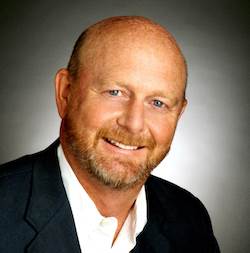 Rockland "Rocky" Berg
Ever wonder about the processes and technology architectural and design firms use to help senior living clients save money and time and efficiently realize their projects? Here's an inside look at one firm's approach, which you may find useful for your tasks as well.
When initiating the design process for any senior living development, whether it's a new project, an expansion or a renovation, we start with a sharp mind and pencil.
Although we still conceptualize with good old scratch paper and markers, we quickly move to three-dimensional visualization though a tool called Sketch-Up or Rhino 3-D. Our team can create powerful parametric profiles to craft walls, draw fences and sketch elements such as doors, windows, stairs, roads and, really, anything you can imagine — all at light speed.
Once we draw a line or a shape, we can push, pull and morph it into any proportion we like. This software also gives architects access to a "3-D Warehouse" full of free pre-built model components that can be shared and stored. Whether it's a dining room table for your restaurant or a raised planter for your garden, we can create or find a 3-D model of anything.
Sketch-Up is a powerful and intuitive tool to quickly model and communicate ideas. It helps us understand massing relationships and visualize design ideas, and it allows us to quickly make revisions to a 3-D model to further develop our design. It also is a benefit to our clients, as they enjoy being able to see the design in 3-D, and with greater understanding it often gives them the confidence to move forward with the proposed design.
Sketch-Up is how we start the earliest stages of design, beginning with the schematic design process, and it can be useful until the end of construction. It is a great tool for creating visual perspectives and imagery of the project the builder benefits from understanding three dimensionally what the final product should look like. It can be enhanced with lighting software to create photo-realistic images of design solutions, and it translates easily to AutoCAD or Revit. Model images can be dropped into digital photos to portray the final design solution for the benefit of the entire development and design team.
Teamwork makes the dream work
Sketch-Up is ideal for both its usability and functionality, and it works hand-in-hand with 3-D modeling software such as Revit.
After completing the schematic design in Sketch-Up, we use Revit to take an idea from conceptual design to construction documentation within this single software environment. Revit helps us optimize building performance through a higher understanding of the fit and functionality of the building componentry. This is all a part of building information modeling, or BIM, the process of planning, designing, constructing and managing a building and its infrastructure.
One of the main benefits of Revit is that multiple project contributors can access centrally shared models, resulting in better coordination and reducing clashes and revisions, ultimately saving time and avoiding extra costs. With Revit, teams are able to communicate design intent more effectively by using models with high-impact 3-D visuals. When architects, engineers and construction professionals work on a unified platform, risks related to data translation errors are reduced and the design process is more predictable.
Revit allows all parties involved to develop intelligent integrated models in coordination with other building components, evaluate whether these models are conforming with building and safety regulations, design mechanical, electrical and plumbing building systems with greater accuracy and in better coordination with architectural and structural components, and evaluate constructibility and design intent before construction begins.
Together, project teams can better understand how each element of design comes together when all of the design consultants participate in the BIM process. Centrally locating the primary BIM model helps minimize in-person meetings, lowers travel expenses and supports greater work-life balance for team members because collaboration is made possible at any time no matter where you are.
The collaboration and ability to work from different locations saves time and speeds up processes. By starting with Sketch-Up and transferring the design into Revit, we can quickly respond to dramatic changes that occur early on in the process. These models intentionally are very detailed, as we not only include all the individual building elements; we fill those elements with data.
For example, I can put a dishwasher in each unit of a senior living community with a link to data that specify which model goes in to each unit and how much water and voltage it will use. This goes well beyond modeling a simple 3-D mass to determine whether it is the right size and shape.
Intricate design leads to better building efficiencies
Revit allows us to understand the design more thoroughly and work through conflicts in the 3-D world. We can portray design through different systems with owners, contractors and other team members, allowing us to think through the logistics of actually building the community.
It is common for the contractor to inherit our model and allow his or her subcontractors to provide more details for the specific elements. For example, if a mechanical engineer used a 2-D plan with a pair of lines to represent an air duct in the ceiling, then he would have to visualize in his mind that it would fit in the ceiling. In Revit, he draws a 3-D air duct and positions it in an elevation physically above the ceiling, and then the team is able to analyze whether it has clearances or not.
Although the design process takes longer because of the attention to detail, we are able to save time during construction because we can foresee that pipes, walls and other elements fit into the spaces we have designed and are not clashing. If we did not predict and model these kinds of details, then we might start building and realize that certain elements were off and then have to go back to the drawing boards to re-evaluate the location of that component.
Efficient in-house communication
Although it is imperative to collaborate with all the teams involved in the development of a new community, it also is important to have tools for internal communications that speed up processes and save time.
We use award-winning software called Bluebeam Revu to provide a digital platform to visually communicate additional information pertaining to construction documents and specifications before and during construction administration. Bluebeam Revu allows us to convert an unlimited number of Microsoft Office documents and computer-aided design drawings into high-quality 2-D or 3-D PDFs, or transform scanned images into text-searchable documents. The PDF manipulation software allows our team to comment and edit 2-D plans and diagrams and link them to digital plans.
For example, we created a Bluebeam "cartoon set" that we used to illustrate our organization of drawings before setting them up. This "story board" approach has been used for years but is now facilitated with greater detail and efficiency though the Bluebeam medium. Other team members can access documents that pertain to the digital plan and add supplemental notes, drawings, data and more.
Slashing travel expenses to shreds
Another way three: living architecture helps clients save money and time is by using GoToMeeting, a simple interface with clear communication. Instead of buying plane tickets, using gas, booking hotels and setting aside valuable time for travel and overnight stays, GoToMeeting allows architects to meet with the client and/or other teams involved in the community's development virtually via online meeting spaces. This is a win-win for the architecture firm as well, as staff members now have more time to spend on various projects and are saving on travel expenses, too.
GoToMeeting provides high-definition video, clear audio and a shared screen for a unified focus, facilitating real meetings for real people. We set up our very own personal meeting room with a custom URL, and this software is complemented by other apps in our workflow, such as Salesforce, Gmail, Outlook, HipChat and more.
About 15 year ago, the trend was to have video conferences and calls with a face-on camera, and we would point to a drawing that we had in a room and discuss it. Now, we are able to use the digital-meeting format to see high-resolution imagery on a computer screen and edit, highlight and comment on visuals in real time while talking on the phone. The design industry is very familiar with this medium, so meetings can be meaningful, spontaneous and coordinated from anywhere on the globe.
Sharing enormous digital files in the cloud
File hosting services such as Dropbox and Shared File allow us to transfer and share large digital files such as our 3-D models or very detailed renderings. These files are too large to send via email transfer, so we create project accounts and make them accessible to the entire design team, which might include 10 or more consultant companies.
With file-sharing services, we are able to update plan files and keep the entire team current as it progresses. We communicate, update and upload large files on a regular basis to ensure that all consulting parties are working with the latest progression of the design intent.
Having accountability tools to keep projects on track
Communication Network is a project-specific platform that houses the entire digital communication, drawings, file transfers, tasking and email communication on a single self-contained platform. The entire group can see what is happening in real time in regard to communication, and project managers can request tasks by certain dates and see when they are completed in real time, making it an excellent accountability tool. The byproduct of this process and software is a contemporary assembly of all the project communication and documentation in a chronological organization that is sortable for future research.
Possibilities with virtual reality
The trend/cutting-edge tool garnering the most excitement right now is the use of virtual reality goggles to enhance the understanding of the 3-D space and its finishes for clients or their prospective residents. Although still in its infant stage, the intent of virtual reality is to allow people to stand in the virtual space and see a 3-D visual representation of the dimensional characteristics.
Currently, through virtual reality, goggles are clumsy and can be disorienting or distracting from the intended experience. There's the possibility to add both acoustic and maybe aroma enhancements to the experience, as is done in the entertainment industries, however. We optimistically look forward to incorporating new virtual reality and other technologic advancements into our repertoire.
Every day, we wake up intrigued by what the future may hold, because we are sure that new tools, software and technology will continue to increase the understanding of our design while promoting predictability, efficiency and cost savings for everyone involved.
Rockland "Rocky" Berg is principal and director of business development at Dallas-based at three: living architecture.
McKnight's Senior Living welcomes guest columns on subjects of value to the industry. Please see our submission guidelines for more information.