November 07, 2014
Oak Trace reverses continuum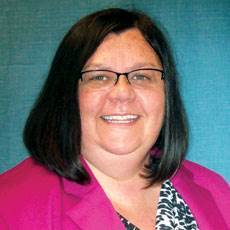 Oak Trace reverses continuum
Seniors who need extra assistance and move directly to a senior living community's health center often don't live independently again. But at Oak Trace, a continuing care retirement community in Downers Grove, Illinois, we're starting our own trend.
In the past year, four Oak Trace residents have moved from the Health Center to independent living ­­— reversing the normal healthcare continuum. Prior to moving, residents completed physical therapy and rehab, and demonstrated that they were able to take care of themselves full-time. These particular residents either came to our community for a short-term stay, or came to us needing a higher level of care, and chose Oak Trace in lieu of a nursing home.
Many times, these reverse continuum residents are referrals from local hospitals who recommend Oak Trace for short-term help or rehabilitation post-surgery. These short-term residents often haven't yet considered living in a retirement community. Yet, once they undergo therapy at our community and have the opportunity to interact with staff and residents, they begin to see how the lifestyle at a community may suit them very well.
We set ourselves apart from other short-term rehab options by actively engaging people in treatment and showing them the entire continuum of care, in addition to the lifestyle components of our 40-acre community, including dining, activity and social groups, continuing education and fitness. While they may not be able to participate in each of these at first, they see firsthand what life is like for Oak Trace independent living residents.
For long-term residents who move directly to Oak Trace's Health Center, the process is a little more complicated. First, the Oak Trace Health Center staff identifies residents in skilled nursing or catered living (also known as assisted living) who are capable of improving their health. Then a collaborative team of nurses, therapy assistants, social services coordinators and family members help residents reach the goal of transitioning to independent living. Many of these residents never thought they would live in a non-care setting again, but we make it a priority to show them improvement in their health is possible.
Keeping the line of communication open between all departments is key. While many CCRCs keep independent living and health centers very separate, at Oak Trace, we all work together as one entity. We communicate as much as possible among departments, and it really benefits our residents.
The choice to transfer to independent living from the Health Center is made when residents first arrive in catered living, skilled nursing or short-term rehabilitation. Oak Trace staff speak to residents at various levels of care about the possibilities of living independently again. We share the success stories we've had in the last year with prospective residents. It gives those who need care now something to strive for in their future.
After residents are identified as possible transfers, staff members work to prepare them for independent living. We help residents become involved in activities like pinochle and bridge with Oak Trace independent living residents, and encourage them to enjoy meals in one of our multiple dining venues, or participate in a yoga class or group volunteer opportunity that interests them. This helps residents learn the layout of the building, and begin to make new friends before their move, creating a smoother transition.
While there isn't any statistical information to track the reverse continuum trend around the country, we feel confident that this trend will continue at our community, and encourage other CCRCs to consider how they may be able to help some of their residents in higher levels of care transition to independent living. From a marketing standpoint, we tout the benefits of CCRC living – but stories like these real-life examples of how we can help someone enjoy a higher quality of living truly set our community apart.
Michelle Hart-Carlson is the Health Center Administrator at Oak Trace in Downers Grove, IL.