September 19, 2016
Opioid use among seniors: A growing concern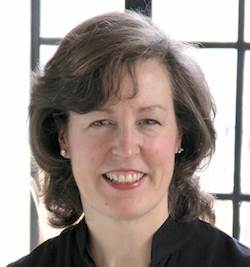 Suzanne Robotti
Prescription opioids have garnered much media attention in recent years in the United States as use and abuse of the pain medications continue to rise. But an important community of people is taking opioids, and the effects on them have not been followed as closely: seniors.
Indeed, nearly one-third of Medicare beneficiaries last year received at least one prescription for an opioid, such as oxycodone (OxyContin), hydrocodone/acetaminophen (Vicodin) and fentanyl. All are considered highly addictive. Even more troubling, those who were given an opioid received an average of five prescriptions for them, according to a report from Office of Inspector General of the U.S. Department of Health and Human Services.
In fact, widespread use of opioids among seniors is so pressing, it was the focus of a Senate Special Committee on Aging hearing earlier this year. Indeed, between 2006 and 2014, Part D spending more than doubled, increasing from $1.6 billion to $3.9 billion.
This is why senior living and long-term care communities, staff and administrators should be cognizant of residents who are taking prescription opioids, especially for the long term. Many residents may be physically addicted to the meds.
Although opioids pose risks to those taking them, they are potentially more dangerous for seniors. Why? Let's start with aging bodies. In seniors, medicines more easily accumulate in the body because the metabolism has slowed down considerably in old age. For this reason, a senior should take the lowest effective dose for a pain medication.
Next, side effects from opioids tend to be more pronounced in seniors. Falls, dizziness, headaches, sedation, worse constipation (due to opioids passing through and slowing down the digestive system) and slow reaction times are much more common when using opioids.
Indeed, elderly adults taking opioid painkillers have four times as many bone fractures, are 68% more likely to be hospitalized and are 87% more likely to die as those taking over-the-counter pain medication, according to the National Safety Council. That in itself is a reason to consider whether opioids should be prescribed to many seniors at all.
Drug-to-drug interactions involving opioids among seniors also are a serious concern, given that so many older adults take multiple medications. For example, seniors with pain issues also may be under treatment for depression or anxiety. Tricyclic antidepressants and benzodiazepines, a class of tranquilizer medications, are known to interact with opioids.
Because people taking opioids also may undergo surgery, antibiotics often are prescribed after the procedure, although some of them can increase or decrease the effects of opioids. Carbamazepine (Tegretol), a mood stabilizer and anticonvulsant used in the treatment of bipolar disorder, can increase the effects of an opioid.
It's also important to note that opioids are overprescribed. For example, they sometimes are given to seniors who complain of headaches or migraines, even though they are not recommended for those conditions. And the benefits of using them for fibromyalgia or chronic back pain probably don't outweigh their very significant risks, according to the American Academy of Neurology.
So, what role do senior living and long-term care communities and staff play in opioid use among seniors? First, be on the lookout for potential signs of opioid dependence or abuse in those taking the drugs. Those can include sudden changes in behavior, anxiety, depression, disorientation or becoming more prone to injuries.
Next, senior living communities can encourage residents to have their pharmacists or physicians review their medications to prevent any potential drug-drug interactions, and skilled nursing facilities can take a close look at what medications residents are taking and have a pharmacist or physician review them frequently.
Finally, have open communications with residents' families. If concerns exist about a resident who may have a problem with opioids, bring it up with his or her relatives or caregivers. They likely will share your concern and want to take action.
Suzanne Robotti is the founder and president of MedShadow, a nonprofit that informs the public about the side effects, long-term effects, risks and benefits of medicine, both prescription and over-the-counter. She has been honored for her community service by The President's Council on Service and Civic Participation. Follow Robotti on Twitter: @MedShadow_Su.
McKnight's Senior Living welcomes guest columns on subjects of value to the industry. Please see our submission guidelines for more information.