April 09, 2018
Reaching residents through health chats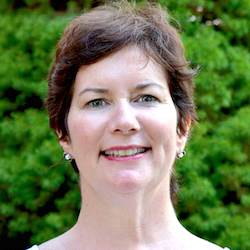 Kathleen Pye
Communication, whether with your family or doctor, is the key to staying healthy and fit. But what can a community do if residents hesitate to discuss health and proactive measures with their physicians or nurses?
At The Watermark at East Hill in Southbury, CT, we sought a new way to strike up these conversations.
From your first health education class in middle or high school, to an annual or biannual checkup as an adult, people aren't always eager to have conversations about their bodies. Older adults often feel the brunt of this stigma because their bodies have changed and work differently than when they were in their 40s, 50s or 60s. Adding to the challenge, discussions with a doctor who uses an excess of medical jargon can be not only uncomfortable but also confusing.
I regularly receive this type of feedback from residents, even those who recognize the need for professional checkups and guidance. In a senior living environment, these discussions are instrumental in keeping a resident healthy and informed. To foster an effective dialogue, our residents gather once a month for a "health chat," where the back-and-forth communication is vibrant, collaborative and resourceful.
We've found that these discussions are especially effective when we:
Have a staff member present a topic and encourage residents to share their experiences.
Provide a space where individuals can interact, learn from one another and offer support.
Focus on a "hot topic" – seasonal issues, health trends or common illnesses – that is important or relevant to residents.
Maintain a fun and interactive dialogue, even when the topics are serious.
These collaborative discussions allow our residents to shed their hesitation and open up to each other and to their care team. As a result, many bring their own questions or topics to the chats and now seek one-on-one advice from nurses on a weekly or bi-weekly basis.
Regardless of whether the topic is health-related, cultivating a welcoming environment where residents can learn and have fun will result in meaningful dialogue and stronger relationships with other residents and staff.
Kathleen Pye, RN, BSN, is supervisor of assisted living at The Watermark at East Hill in Southbury, CT.