January 09, 2017
The impact of copyright laws on senior living communities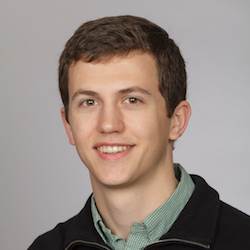 James Henry
You recently received a threatening letter from a company claiming that your senior living community is violating federal copyright law by playing music or movies without an appropriate license.
Do you immediately throw this letter away and dismiss it as junk mail? Do you blindly acquiesce to the demands of the letter and send the company a blank check? I hope the information in this article can help you navigate a reasonable middle ground that can increase your community's compliance with the law while avoiding financial constraints that may effect the amenities offered to your residents.
Music
BMI, SESAC, ASCAP. Sound familiar? These are all performing rights societies, as defined by U.S. copyright law, that collect publishing royalties (performance royalties) for the "public performance" (broadly defined by statute) of musical works as stipulated by the U.S. Copyright Act. These three companies have been assigned by songwriters, composers and music publishers throughout the globe to ensure that they are compensated for the performance of their copyrighted work in public.
Here a few relevant examples where playing music may be considered a public performance and require licensure through a performing rights society:
Live performances (featuring multiple or single singers/instrumentalists).
Karaoke.
Recorded music (DJ, iPod, MP3, CDs, tapes, records) played in common areas.
Social events with background music.
Community exercise or aerobic classes.
Of course, exceptions exist where you would not be required to pay a license fee to one of the aforementioned organizations, so it is important to do your research regarding the situation(s) that gave rise to the perceived need of a music license and internally discuss a thoughtful response to any threatening letter from these organizations.
Movies
The Motion Picture Licensing Corporation is similar to SESAC, BMI and ASCAP in that it is a performing rights society, but this organization represents members of the film industry. An "Umbrella License" from the MPLC "will allow the public performance of motion pictures and other audiovisual programs intended for personal, private use only, such as DVDs and other digital formats, whether streamed or downloaded."
Previously, only independent living communities were required to obtain an Umbrella License from the MPLC, whereas assisted living, skilled nursing and other similarly licensed facilities were exempt. Under a new agreement in 2016, however, this exemption no longer is valid, and all communities must obtain licensure. If you show movies to your residents in communal areas, then you should not be surprised to receive a letter from the MPLC regarding the need for an Umbrella License.
Tips for navigating the licensure process
So what are some steps you can take to increase your community's legal compliance while avoiding financial constraints that may effect the amenities you offer to residents?
Ensure that the right numbers are being used to calculate the fee. The fee you pay for your license can be based on occupancy. Make sure the right occupancy numbers are used. For example, BMI might try to calculate the licensure fee based on the number of licensed beds you have in your facility versus the occupancy of the area where performances are held. This calculation might be significantly unfavorable for your community if you have a high number of licensed beds and a small performance area. Make sure to use all fee calculations to your advantage to achieve the lowest possible rate, and double-check all numbers produced by the licensing organization.
Ensure that you are not double-paying. If you are paying a subscription for the recorded music you play throughout your community, then discuss whether the subscription fee allows you to play music without obtaining a license from the performing rights societies (it might be included/covered in your subscription fee). Communicate with your music service provider as well, because this typically is covered in their terms of service.
Make sure you take your time to understand what you're signing up for, and request to speak with a manager if someone attempts to threaten or intimidate you into expediting the process. Individuals working for these organizations can be very pushy, but try not to succumb to the pressure. As long as you are reasonably working with the organization to achieve a license or understand your needs, then it will not commence any legal action against your community. It also is important to remember that these organizations originally were created to enforce copyright laws in performance venues (bars, clubs), not senior living communities. Remind the licensing representative of the type of services and individuals your community caters to. Doing so may make the licensing process less combative.
Use discounts. Multiple locations could mean a fee discount. Affiliation with national senior living associations also could warrant a discount. Make sure to ask the licensing representative with whom you speak.
Evaluate the benefits of signing up with a performing rights society before it sends the threatening letter. As McKnight's Senior Living reported, operators can secure a discount from the MPLC if they obtained an Umbrella License for their assisted living, nursing or rehabilitation communities before March 15, 2017 (extended from the original deadline of Dec. 31, 2016). The discount is an excellent incentive, but in situations such as this one, operators can weigh the incentive against the fact that they can remain unlicensed and unknown to the MPLC for a period of time, which could negate the projected savings.
You know your organization best
Based on the information you've just read, let's revisit the letter you received in the mail and tackle those initial questions.
Yes, the organizations (BMI, SESAC, ASCAP, MPLC) are real, and their claims may be real as well. Investigate any claims of noncompliance with federal copyright laws within your community. Remember, you have a better understanding of the operations and amenities offered at your community than a performing rights society's licensing representative. Use the tips in this article when evaluating your licensing needs, and make sure you understand any fees or discounts that apply to your community. Good luck!
James Henry is staff counsel for Blue Harbor Senior Living, a national senior living management company based in Portland, OR. The information presented in this article is for informational purposes only and not for the purpose of providing legal advice. Contact your attorney to obtain advice with respect to any particular issue or problem.
McKnight's Senior Living welcomes guest columns on subjects of value to the industry. Please see our submission guidelines for more information.