June 19, 2017
The wrong policy at the wrong time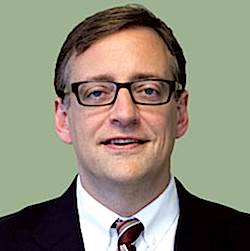 Niles Godes
As Congress has developed healthcare legislation to replace the Affordable Care Act, a dangerous proposal has emerged that would dramatically alter Medicaid's financial structure and shift far more of the risk for the increasing cost of care to the states, where budgets are ill-equipped to deal with the burden.
The American Health Care Act, passed by the House and under consideration in the Senate, caps the federal contribution at a set amount per enrollee (this is known as a "per capita cap"). The federal contribution would grow over time at an inflation adjuster that is less than the cost at which providing care typically grows. Over time, the burden of paying for the increasing cost of care will shift to the states. The Kaiser Family Foundation estimates that, within the first 10 years on average, states would have to increase their contributions by 37% to make up for the reduction in the federal contribution to the program. There will inevitably be cuts to Medicaid eligibility.
Providers who are on the front lines of providing care funded primarily by Medicaid — whether in nursing homes or through home- and community-based services — know all too well the impact this will have on care and services for some of the most vulnerable older adults. This will lead to cuts in already insufficient payment, further straining their ability to pay competitive wages to the health and direct care workforce, and threatening the quality of care seniors receive.
All of this will happen just as the baby boom population reaches the stage in life when the need for long-term services and supports becomes much more likely, exploding demand for senior care.
Medicaid has become the default payer for long-term services and supports because there are no significant alternative sources of payment other than out-of-pocket. People in need of long-term services often are the oldest and frailest Americans, many with complex health conditions. They have few options, and very few can pay for these services on their own.
Not only is the Senate contemplating draconian changes to Medicaid — a massive blow to the social safety net — but it is doing so in virtual secrecy.
Unlike normal procedure, Senate leadership has decided there will be no hearings on the bill and that it will not be considered by any committee. It is being written behind closed doors by a small group of senators. The final version of the bill likely will be available to the American people for a day or two at most before it is voted on. That is no way to write legislation that will have such a profound effect on elders.
Medicaid is essential to older adults, enabling them to live out their later years with dignity and support. Per capita caps are the wrong policy at the wrong time. Any legislation to change Medicaid must be written in the light of day and with full input from the American people.
Niles Godes is senior vice president of congressional affairs and housing at LeadingAge. He has more than 20 years of experience shaping and advancing public policy in Washington, DC. Before joining LeadingAge, Godes was Democratic staff director of the U.S. Congress Joint Economic Committee and also previously served as chief of staff to Sen. Byron Dorgan (D-ND) and director of economic development for Sen. Kent Conrad (D-ND). He holds a juris doctor from Georgetown University and is a member of the Maryland Bar.
McKnight's Senior Living welcomes guest columns on subjects of value to the industry. Please see our submission guidelines for more information.