January 02, 2018
Tips for lasting new year's resolutions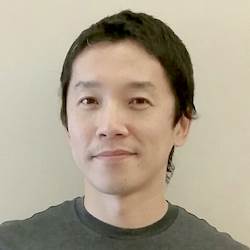 Kota Shimada
As a fitness program coordinator, I know firsthand the resolutions that a new year brings.
Now that the holidays have passed, you may be considering the methods that really served you well last year and looking at the things that could use some improvement.
Rather than feeling pressure to make drastic changes immediately, here are some tips for setting your goals and sticking to them. This advice, I hope, will help you get on track and stay on track, long past the resolutions.
Setting your goals
Whether it's a financial goal, weight loss, weight management or better overall performance, set each goal with how it looks for you. A few goal-setting questions to ask yourself:
What do I want to achieve?
What are the factors that prevent me from taking the necessary steps to achieve my goals?
What would I like to happen that is not happening now?
What do I need to do to get there?
When do I want to achieve it by?
It helps to have a tangible goal set in mind that can help serve as a reminder of the bigger picture.
S.M.A.R.T. is another great goal-setting tool. The acronym stands for specific, measurable, attainable, relevant and timely. It is one of the most effective tools for achieving goals because it creates verifiable trajectories towards a certain objective, with clear milestones and an estimation of the goal's attainability.
Using moderation
Setting goals for yourself sometimes means cutting out some things that you love and have become accustomed to. Put that much consideration and effort into investing in yourself and you will be ready. Most importantly, use moderation with any indulgence in which you partake.
We know that new year's resolutions can be a challenge to maintain long-term because the glamour of the goals wear off and old habits die hard. This year, make a lasting commitment to yourself to gear toward a healthier lifestyle, not just an idea. Plan, prepare and perform.
Kota Shimada is the fitness program coordinator at Emerald Heights retirement community in Redmond, WA, a member of Emerald Communities.
McKnight's Senior Living welcomes guest columns on subjects of value to the industry. Please see our submission guidelines for more information.