April 24, 2017
Want inspired, productive team members? Be a GREAT boss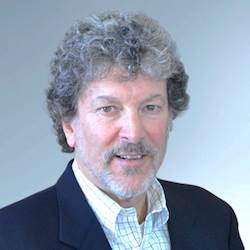 S. Chris Edmonds
How effective are the leaders in your communities today? Are they as concerned about the quality of their relationships with employees as they are with those employees' results each day?
The reality is that our workplaces are not engaging, inspiring, productive places to be.
Gallup's daily engagement data shows that only 30% of U.S. workers are actively engaged. TinyHR's 2014 employee engagement and organizational culture report discovered that only 21% of employees feel strongly valued at work — and 64% of employees believe that their company does not have a strong, healthy work culture.
In my GREAT Boss assessment, more than 5,000 global respondents shared their perceptions of their bosses. The results are depressing. Only 45% of respondents agree that their boss "inspires their best efforts each day." Just 58% believe their boss "demonstrates trust and respect in every interaction with me."
I believe that the demands placed on staff members in senior living communities are greater than those in most other jobs. Caring for elderly residents, many of whom have medical issues that require daily care and services, places a burden on team members unlike those of office workers or wait staff or freelancers.
Let me set the context for my viewpoint. In November 2010, my wife and I, along with a few other family members, moved my parents out of their California residence of 40 years and into a continuing care retirement community a few towns away.
The move was a long time coming. My dad was 90 and had suffered dementia for nearly a decade. My wife and I began managing my folks' finances and healthcare from three states away since Dad's dementia diagnosis. Mom, a long-time heart patient, couldn't care for Dad on her own. So, in 2008, we brought in 24/7 nurses so Dad could stay at home for as long as possible.
Mom barely tolerated the nurses in her home those two years; their efforts certainly got in the way of Mom's routines. They worked it out, mostly.
The move to a tiered-care facility relieved my wife's and my anxiety about my parents' well-being. Dad was housed in a secure memory care floor, while Mom was granted the largest apartment available in the independent living section of the facility.
As a long-time observer of the human condition — and as a long-time culture and leadership consultant — I was fascinated at the dynamics of the staff at the community. We visited monthly and did weekly video calls with Mom. We became friends with the frontline staff members who became like family to Mom and Dad — and learned those staff members' joys and frustrations with their leaders and peers and the demands of the job.
I was happy to share my GREAT boss model — more details on this model in a moment — with a few leaders at this facility. I was grateful over the years to learn that these concepts helped improve relationships across these leaders' teams as well as boost individual and team performance.
Most leaders focus exclusively on results. That's not a bad thing, but managing results is half the leader's job. The other half? Managing effective relationships.
We know what it takes to create a purposeful, positive, productive team culture — we watched our great bosses do it in the past. My research and experience discovered five secrets to that great bosses use to inspire trust and respect in the workplace.
Growth
GREAT bosses create avenues for team members to learn new approaches, develop new skills, cooperate and coordinate with others, and gain confidence to put those skills into action in the workplace.
Relationships
GREAT bosses know that positive relationships based on shared values create mutual trust and respect in the workplace. They create and maintain positive relationships with team members and expect the same among team members.
Excellence
GREAT bosses set clear performance expectations and coach team members to exceed them, every time. High standards consistently met help focus the team's positive contributions to the company and to customers.
Accountability
GREAT bosses know that consequence management is the avenue to high-performing, values-aligned teams. They praise and encourage progress and accomplishment of both goals and valued behaviors. They redirect and, if needed, reprimand values-misaligned behaviors and missed performance standards.
Teamwork
GREAT bosses know that cooperative interaction among team members maintains trust and respect more than competitive interaction does. They create norms that enable sharing of information, skills and support across their team.
What does it take to put these five secrets into action in a team? The leader must share this model and invest time and energy daily to make each of these secrets come to fruition with every team member.
Only if the leader models these five characteristics will team members believe that they're truly important to their leader.
Don't leave the quality of your team culture to chance. Embrace these five secrets to boost engagement, service and results over time.
S. Chris Edmonds is a speaker, author and executive consultant who is the founder and CEO of The Purposeful Culture Group. He's one of Inc. Magazine's 100 Great Leadership Speakers and was a featured presenter at SXSW 2015.
Edmonds is the author of the Amazon best-seller The Culture Engine and five other books. His blog, podcasts and videos are at Driving Results Through Culture. He tweets on organizational culture, servant leadership, and workplace inspiration at @scedmonds.
McKnight's Senior Living welcomes guest columns on subjects of value to the industry. Please see our submission guidelines for more information.