Health and Human Services, Department of (HHS)
An executive department of the federal government that is responsible for the oversight of the Medicaid and Medicare programs, the biggest and second-biggest payer of long-term care in the United States.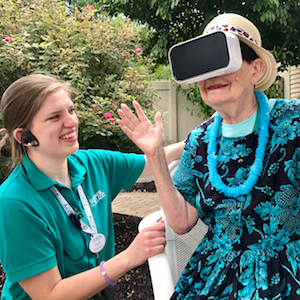 Aug. 15
Senior 'stay-cation'
State College, PA
Residents and friends of Juniper Village at Brookline's Wellspring Memory Care in State College, PA, recently took a virtual trip to the beach.
Subscribe for free!