Health information management (HIM)
Issues concerning health-related information and the management of systems that collect, store, process, analyze and distribute information related to healthcare services. A health information administrator manages resources and technologies that support clinical, administrative and financial information systems.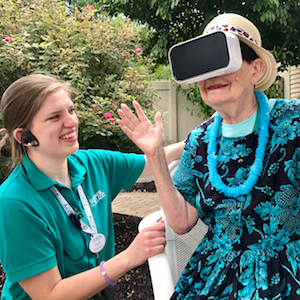 Aug. 15
Senior 'stay-cation'
State College, PA
Residents and friends of Juniper Village at Brookline's Wellspring Memory Care in State College, PA, recently took a virtual trip to the beach.
Subscribe for free!