Health information management (HIM)
Issues concerning health-related information and the management of systems that collect, store, process, analyze and distribute information related to healthcare services. A health information administrator manages resources and technologies that support clinical, administrative and financial information systems.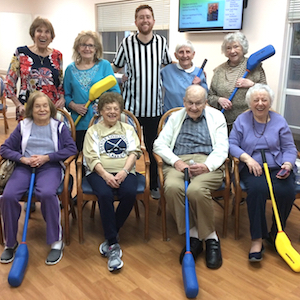 April 25
Wellness goals
Monroe Township, NJ
Residents at Monroe Village have been staying in shape by playing hockey during the NHL season and the Stanley Cup Playoffs.