Hospice
Hospice/palliative care is provided to enhance the life of a dying person. Often provided in the home by health professionals, there are many nursing facilities and acute-care settings that also offer hospice services. Hospice care, typically offered in the last six months of life, emphasizes comfort measures and counseling to provide spiritual and physical support to the dying patient and his or her family. Includes home health services, volunteer support, grief counseling and pain management.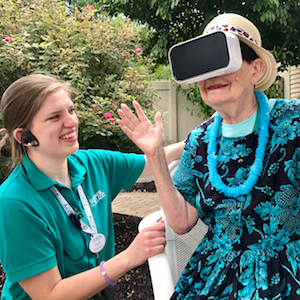 Aug. 15
Senior 'stay-cation'
State College, PA
Residents and friends of Juniper Village at Brookline's Wellspring Memory Care in State College, PA, recently took a virtual trip to the beach.
Subscribe for free!