October 12, 2016
A family affair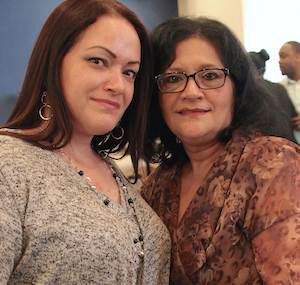 Maria Rupert-Grimes, LPN, and her mother, CNA Gloria Rodriguez.
At one New Jersey retirement community, family is more than figurative.
At Harrogate, located in Lakewood, family is everywhere.
Marissa, a housekeeping employee, has a daughter who is a supervisor in food service.
Shawna in dining has a mother, Sharon, who works in home care, and an aunt, Delores, who works in the health center.
Marilou, an RN, and her LPN spouse, Noli, both work there.
Activities Director Sue's daughter has been a lifeguard at the community pool.
And that's just scratching the surface of the numerous family connections at Harrogate.
Second-generation residents have also found their way to the community. Residents Ched and Ruth had parents who lived there.
Click here to see the In Focus archive and read how to submit your photos for consideration.