November 23, 2016
Encapsulated insights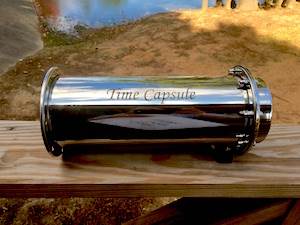 Encapsulated insights
Buckner Westminster Place in Longview, TX, celebrated its 20th anniversary by burying a time capsule during a Nov. 22 ceremony.
Leading up to and during the event, the senior living community gave former and current residents, team members and families the opportunity to complete cards providing insights into what they are thankful for, what concerns them in the world today and their predictions for the future. Completed cards were placed inside the time capsule, which was sealed by a special concrete pour and placed in the ground.
"Though we opened 20 years ago, we wanted to capture what residents and team members are feeling right here and right now," said Wes Wells, the community's executive director, who conducted the ceremony with Chaplain Rick Webb. "The time capsule is the perfect way to record our reflections in 2016."
Buckner Westminster Place plans to open the time capsule in five years at the community's 25th anniversary celebration, during which the notes collected this year will be read and another time capsule will be buried.
Click here to see the In Focus archive and read how to submit your photos for consideration.