August 31, 2016
Tools 4 Schools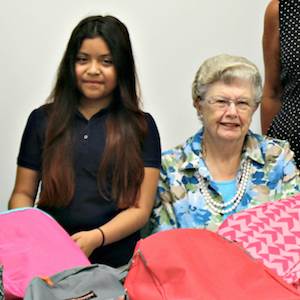 Tools 4 Schools
Residents and staff of Applewood, a continuing care retirement / life plan community in Freehold, NJ, are providing in-class support to teachers and donations of school uniforms, backpacks and supplies to students of the Freehold Borough School District.
The new partnership program is called "Tools 4 Schools."
"Many of our residents are highly educated and want to help kids obtain the best education possible," said Keith Grady, executive director at Applewood, a not-for-profit organization affiliated with the CentraState Healthcare System in Freehold. "Social accountability plays an important role in our senior community, and offering a helping hand to local school children is an ideal way for us to make a substantive contribution."
Rosalie Crociata, an Applewood resident who taught in the Freehold Borough School District for 25 years, was one of the first residents to contribute to the effort.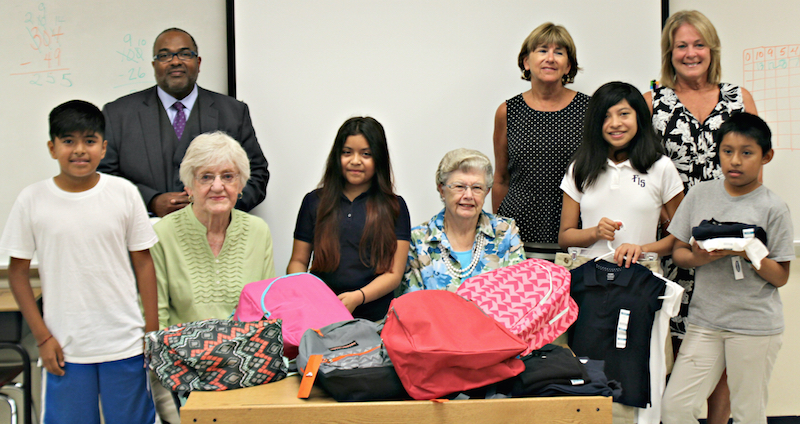 Back row: Applewood Executive Director Keith Grady is shown with Freehold Intermediate School Principal Ronnie Dougherty and Applewood Resident Services Manager Joan Cinque. Front row: Applewood resident volunteers Virginia Allen and Elaine Lang are surrounded by Freehold Intermediate School seventh-graders.
Click here to see the In Focus archive and read how to submit your photos for consideration.