Indirect costs
Costs that cannot be identified directly with a particular activity, service or product of the program experiencing the cost. Indirect costs are usually apportioned among the program's services in proportion to each service's share of direct costs.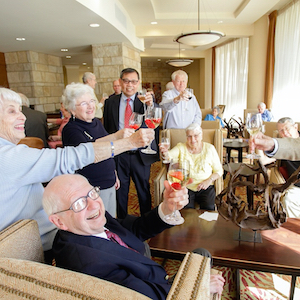 April 18
Spreading thanks
Houston and North Greenbush, NY
Residents of Brazos Towers at Bayou Manor, a senior living community in Houston, recently held a virtual "gratitude party" for residents of Eastwyck Village of North Greenbush, NY, to thank them for their assistance after Hurricane Harvey.