Indirect costs
Costs that cannot be identified directly with a particular activity, service or product of the program experiencing the cost. Indirect costs are usually apportioned among the program's services in proportion to each service's share of direct costs.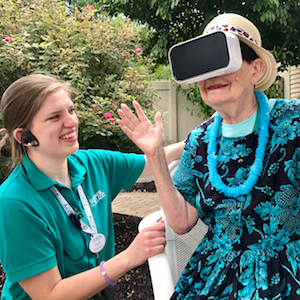 Aug. 15
Senior 'stay-cation'
State College, PA
Residents and friends of Juniper Village at Brookline's Wellspring Memory Care in State College, PA, recently took a virtual trip to the beach.
Subscribe for free!