International Classification of Diseases
International Classification of Diseases, ninth edition (Clinical Modification) (ICD-9-CM) - A list of diagnoses and identifying codes used by physicians and other healthcare providers. The coding and terminology provide a uniform language that permits consistent communication on claim forms.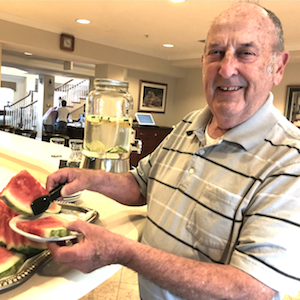 Aug. 8
Help with hydration
Multiple locations
Senior living communities across the country have been helping older adults stay hydrated this summer by creating hydration kits and consistently offering water and other options for liquids.
Subscribe for free!