Licensed practical nurse (LPN)
A graduate of a state-approved practical nursing education program who has passed a state examination and been licensed to provide nursing and personal care under the supervision of a registered nurse or physician. LPNs commonly administer medications and treatment and act as a charge nurse in nursing facilities.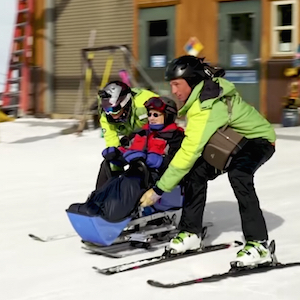 Feb. 14
Winter wish
Massachusetts
Brookdale Senior Living resident Eleanor "Ellie" Ross recently got to ski again thanks to a Brookdale partnership with two-time Olympic skier Jeremy Bloom.