Long-term care facilities
A range of institutions – such as nursing homes and assisted living buildings – that provide healthcare to people who are unable to manage independently in the community. Facilities may also provide short-term rehabilitative services as well as chronic care management.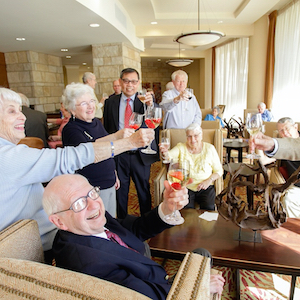 April 18
Spreading thanks
Houston and North Greenbush, NY
Residents of Brazos Towers at Bayou Manor, a senior living community in Houston, recently held a virtual "gratitude party" for residents of Eastwyck Village of North Greenbush, NY, to thank them for their assistance after Hurricane Harvey.