Long-term care facilities
A range of institutions – such as nursing homes and assisted living buildings – that provide healthcare to people who are unable to manage independently in the community. Facilities may also provide short-term rehabilitative services as well as chronic care management.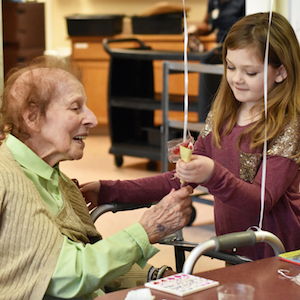 Feb. 21
Handmade holiday
Rochester, NY
Residents of St. John's recently were surprised with handmade Valentine's Day cards and gifts from local elementary school students.