Long-term care insurance
Insurance policies that pay for long-term care services (such as nursing home and home care) that Medicare and Medigap policies do not cover. Policies vary in terms of what they will cover (often a daily amount), and may be expensive. Coverage may be denied based on health status or age.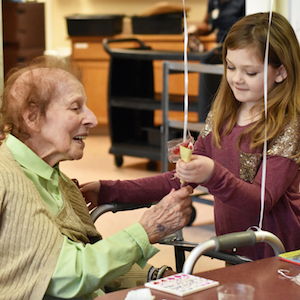 Feb. 21
Handmade holiday
Rochester, NY
Residents of St. John's recently were surprised with handmade Valentine's Day cards and gifts from local elementary school students.