Managed care
Method of organizing and financing healthcare services that emphasizes cost-efficiency and coordination of care. Managed care organizations (including HMOs, PPOs and PSOs) receive a fixed amount of money per client/member per month (called a capitation), no matter how much care a member needs during that month.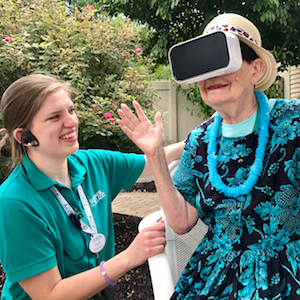 Aug. 15
Senior 'stay-cation'
State College, PA
Residents and friends of Juniper Village at Brookline's Wellspring Memory Care in State College, PA, recently took a virtual trip to the beach.
Subscribe for free!