Managed care
Method of organizing and financing healthcare services that emphasizes cost-efficiency and coordination of care. Managed care organizations (including HMOs, PPOs and PSOs) receive a fixed amount of money per client/member per month (called a capitation), no matter how much care a member needs during that month.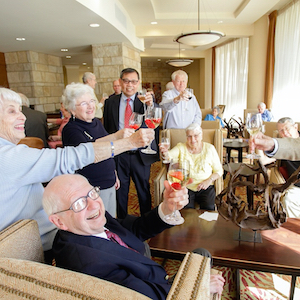 April 18
Spreading thanks
Houston and North Greenbush, NY
Residents of Brazos Towers at Bayou Manor, a senior living community in Houston, recently held a virtual "gratitude party" for residents of Eastwyck Village of North Greenbush, NY, to thank them for their assistance after Hurricane Harvey.