Marketbasket index
An inflationary index reflecting the annual change in prices of goods and services used by providers to deliver healthcare. Similar to the consumer price index. Federal authorities, for example, annually recommend and approve marketbasket updates (increases or decreases) to base Medicare reimbursement rates.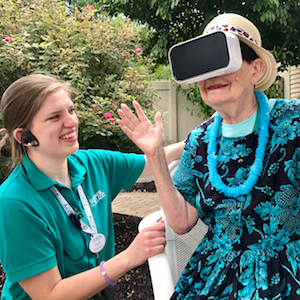 Aug. 15
Senior 'stay-cation'
State College, PA
Residents and friends of Juniper Village at Brookline's Wellspring Memory Care in State College, PA, recently took a virtual trip to the beach.
Subscribe for free!