April 20, 2017
3 social media hacks to help your senior living center create an online community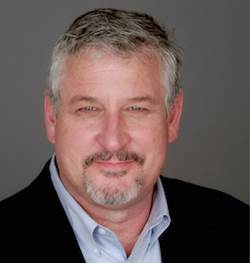 Mark Babbitt
As competition in the senior living industry continues to intensify, many operators are looking for a competitive advantage. Many, therefore, in response to the demands of their residents and the families that support them, are taking their facilities to the next level by building a sense of community.
And as many have learned, today, "community" means more than a place where people live. It also means having a strong online presence.
So how does your senior living company build a strong online brand? How do you use social media most effectively? How do you build a community around what becomes home for your residents?
Here are three relatively easy — and inexpensive — ways to create an online community around your brand.
1. Go where your customers go: Social media
Social media isn't just for millennials, teenagers and tweenere. Today, many grandparents — and even great grandparents — connect with family members on social media. In fact, according to a 2016 survey by DMN3, more than 80% of baby boomers are now on Facebook. And many of them spend at least an hour a day on the popular social platform.
In response, senior living communities that wish to compete well leverage Facebook as an engagement tool. They don't just build a static Facebook page; they consistently reach out to families to post pictures and stories on the page. They invite residents to tell their stories. And they provide updates several times each day — sometimes in the form of "Ask Me Anything" and "Resident of the Day" columns.
So even when families can't visit, through Facebook they feel connected. They gain that sense of community —and with it, a feeling of confidence. And once again, they feel like they are, perhaps in a small way, once again part of the lives of their parents or grandparents.
2. Leverage the testimonial economy
Once you're engaging online, your residents are contributing, and your online community begins to flourish, take the next step. It is time to leverage the "Testimonial economy."
In the Social Age, many people have become immune to traditional marketing and advertising. Rather than listening to a commercial or believing words in a brochure, they seek objective reviews on senior living review sites and resources such as Yelp, Google Reviews. Leveraged sincerely, these sites can set your facility apart from many others — all on the basis of positive reviews.
How? When people leave nice comments on your Facebook page, reach out to them. Ask them a simple question, phrased something like this: "We really appreciate your kind words. Would it be too much trouble to ask you to post that on Yelp? We would be forever grateful!" Since they've already publicly demonstrated their affection for your facility, many will agree to your request. After all, they now feel like they're a member of the community.
3. Answer even the worst reviews and comments
At every point, every business gets a negative online review. Sooner or later, you undoubtedly will receive one as well. As bad as it may seem, this is your chance to shine.
Take a deep breath. Think about the situation from the eyes of the negative reviewer. Most importantly, leverage your abundant emotional intelligence to form an answer.
What could have been done differently? What can you do now to turn that family member around? How can you show visitors to that review site that you're willing to take the high road in a potentially explosive situation — and will do whatever it takes to make the situation right?
That, in the Social Age, is how you turn angry customers into champions and brand ambassadors. That is how you win new business. And that is how you firmly establish your online community.
Get your senior living community on social media if it isn't already. Develop a consistent presence. Then start leveraging the Testimonial Economy. Your residents, their families and your bottom line will thank you for the effort.
Mark Babbitt is CEO and founder of YouTern, which connects people to internships and mentors and provides career advice; president of Switch and Shift, which offers consulting in change management, employee engagement, leadership training and executive coaching; a co-founder of ForwardHeroes.org; and co-author of A World Gone Social: How Companies Must Adapt to Survive.