March 30, 2017
Addressing care quality, economic burdens of serious illnesses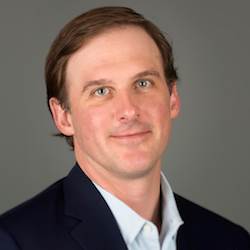 Greer Myers
The complex health issues that are beginning to emerge from America's "silver tsunami" are affecting quality of lifeand placing significant strain on families, health systems, healthcare payers and at-risk provider organizations serving older adults.
Consider these alarming statistics: one out of every four Medicare dollars — more than $125 billion total — is spent on care near the end-of-life, according to some estimates. Overall, according to the National Institute for Health Care Management, the 5% of the population with the highest spending was responsible for nearly half of all spending.
The economic toll on caregivers and families is equally as eye-opening. There are 40.4 million unpaid caregivers of adults aged 65 or more years in the United States. Of that group, nine in 10 are providing care for an aging relative, and a plurality is caring for a parent, according to data from the Bureau of Labor Statistics.
Beyond these economic burdens, a clear understanding of what residents, patients and families view as important for those with life-limiting illness is integral to assessing their satisfaction with care and the success of improving the care.
Nevertheless, individuals often suffer through unnecessary, costly and even harmful treatments, despite overriding expert opinion that when residents and patients have a life-limiting illness and the outlook for recovery dims, more treatment does not equal better care.
Moving in the right direction
In their efforts to successfully address the multiple challenges surrounding the care of residents and patients with life-limiting illness, health systems, healthcare payers and at-risk provider organizations are considering unique population health management models, such as Palliative Illness Management, or PIM.
A derivative of Advanced Illness Management, or AIM, PIM integrates within a payer's broader population health initiatives. It performs as a stand-alone or plugs into existing population health initiatives, supporting payers and at-risk providers shifting from fee-for-service to value-based payment models. This structured and consistent process is designed to ensure accurate reporting, with performance metrics intended to match interventions with operational improvements. Outcomes and results are measured and valued at a population level.
Placing the focus on care coordination and resident/patient-centric services, PIM uses "local, in-home palliative care team specialists" — along with complementary, sophisticated predictive analytics — to identify and engage individuals with advanced illness who might otherwise go undetected by traditional means. Identifying residents/patients earlier in the progression of disease helps ensure that gaps in care are recognized and closed.
PIM taps into the expertise of specially trained palliative care professionals — predominantly nurses, social workers and clinicians practicing to the highest level of their licenses. These interdisciplinary palliative care teams review and manage symptoms, address gaps in care, establish goals of care and develop care plans in conjunction with the treating physician.
They deliver a specialized approach, with niche capabilities and expertise for conducting progressive and difficult conversations around quality of life in the remaining months of life. It's a strategy that enables highly sensitive discussions to advance a clear understanding of what members and families view as important at the end-of-life.
This helps to match treatments to informed goals of care, avert costly, often unwanted interventions of questionable benefit, and avoid inappropriate deaths. At the same time, PIM™ optimizes pre-and post-acute care results in cost savings and enhances patient and family caregiver satisfaction with health plan participation.
How does PIM work?
PIM deploys community-based palliative care teams, complemented by highly predictive algorithms and analytics, to identify individuals earlier in the disease trajectory. The model goes beyond analytics, providing a platform to support resident/patient and family caregiver engagement.
Members at risk of over-medicalized care or inappropriate death are identified. The data are stratified and populated into the mobile platform, offering instruction and guidance to the palliative care providers regarding comprehensive telephonic and in-home patient assessments, interventions and real-time risk stratification.
How effective is PIM? Take a look at these results from a one-year pilot program from October 2015 to June 2016 that tested and validated PIM. The study encompassed 1,000 seniors enrolled in a Medicare Advantage plan — 200 individuals with advanced illness and 800 in the control group.
Results:
34% reduction in healthcare expenditures
9% direct reduction in per member per month expenses, driven by a reduction in hospitalizations, readmissions, and number of days in the intensive care unit
15% reduction in medical loss ratio related to earlier and appropriate election of the hospice Medicare benefit
Attained highest possible satisfaction ratings — 5 out of 5


Comfort with AIM team
Helpfulness managing symptoms and stresses of illness
Helpfulness of family and caregivers
Satisfied with AIM services
Likely to recommend
Experience with AIM influence recommending plan
PIM is designed to answer the needs of members and their family caregivers. It organizes and activates access to care, ensuring that medical needs are rapidly escalated to engage residents/patients with treating physicians or other appropriate medical resources; mitigates financial consequences by averting costly care and interventions that often incur high co-pays; avoids over-medicalized care at the end-of-life; and provides sensitive, personalized support for decision-making and care planning that also can include spiritual guidance.
Ultimately, PIM meets the triple aim of healthcare by improving the experience of care, improving the health of populations and reducing the per-capita costs of healthcare.
Greer Myers is president of Turn-Key Health.
McKnight's Senior Living welcomes marketplace columns on subjects of value to the industry. Please see our submission guidelines for more information.