February 02, 2017
Designing for current and future residents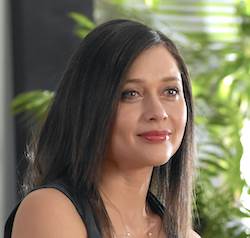 Irena Peer
In 2015, Robert Allen appointed me as the new director of design and merchandising for the Robert Allen Contract division. Honored to take on the role, I set out on my first initiative in creating a new kind of contract collection tailored to the senior living community.
As we all know, senior living has experienced significant growth over the past few years as the baby boomer generation continues to age. The boomer generation is projected to hold 70% of U.S. disposable income in the next five years, and its members are demanding more innovative and modern senior living properties to live in.
I began the design process by researching the landscape of textiles found at these communities around the country, only to create a first draft that seemed rather dull and uninspiring. I then decided to delve deeper and gather information from leading industry design firms in the senior living market, including Tricia Mitchell, interior design manager of Graham Field; Rita Hendricks, director of design at La Salle Group; and Ashley Kent, senior product manager of Direct Supply. They generously shared their experiences and input on what is emerging as the leading design trends for senior living.
In my travels and conversations, I consistently found that senior living communities are trying to steer away from the typical corporate / hospital décor and are looking to create a more residential feel. After all, senior living is a home. My intent in my efforts was to offer a softer look that would be at home equally in senior living communities and hospitality settings, with a range of sophisticated neutrals and multi-color combinations in strong, durable constructions.
Ultimately, two of my goals became to design a collection that was aesthetically pleasing and reminiscent of the lives residents led before moving into a senior living community and, most importantly, to meet communities' and residents' performance needs.
I took inspiration from everything from elegant hospitality interiors to cheerful Southern decor color schemes. The collection is filled with new spa colors, softness and modern interpretations of botanical and ornamental elements. Large-scale patterns of textured stripes, modern interpretation of damasks and stylized botanicals coordinate with smaller-scale and all-over designs in the collection. Boucle and chenille yarns add dimension and a supple touch that belies durability. Colors in the collection are designed to be light and bright and include blues and greens meant to be rejuvenating, yellows reminiscent of the sun and neutrals that convey warmth.
These are some of the elements that I believe will appeal to residents of today and tomorrow.
Irena Peer is director of design and merchandising for Robert Allen Contract. The holder of a master's degree from Tama Art University in Tokyo, she has extensive studies in textile design in Israel and Russia as well as international experience designing textiles for apparel in Tokyo, drapery in Switzerland and carpets in the United States. Curious about the world around her and how different elements live together, she sees design and as a service profession at the intersection of pragmatic and poetic.
McKnight's Senior Living welcomes marketplace columns on subjects of value to the industry. Please see our submission guidelines for more information.