November 19, 2015
Hip fracture prevention is a must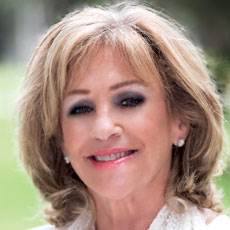 Iris Grant Onrot
Hips. We all have them. We all need them to be active. But what happens when we fall and break one?
Although much has been written about hip fractures, many people miss a vital part of falls prevention. No matter what we do, people are going to fall, so why not protect their hips? It's simple. Give the older adults in your community, or anyone who has a high risk of falling, the best hip protection available.
If hip protectors have bottomed out, they should be thrown out.
Look for three qualities:
Impact absorption,
User compliance and
Affordability.
Hip protectors also help keep people more active and, therefore, healthier, as Susan Ayers, RN, BSN, LNHA, administrator of Chautauqua Guest Homes, Charles City, IA, found out. ComfiHips are used in the community.
"For the one-year period of April 1, 2013, through March 30, 2014, residents admitted to our facility were placed in wheelchairs 89% of the time. Only 11% of admissions remained ambulatory, because of fears of falling and resultant fractures," she says. Since the community started a comprehensive falls reduction project, including hip protectors as appropriate, only 42% of new admissions are placed in wheelchairs, and 58% remain ambulatory, Ayers says. The appropriate hip protector, she adds, gives caregivers the confidence that allowing residents to remain ambulatory can improve their quality of life, and it prevents hip fractures and other injuries when falls occur.
Ayers is just one example of why the right hip protector can be so effective. The bottom line is, don't just purchase a hip protector because it is cheap. Purchase one that has all three aforementioned qualities, and the person you're trying to protect will have a much better life ahead.
Help to save a life, one hip at a time.
Iris G. Onrot is the co-inventor of ComfiHips and CEO of Worldwide Ortho LLC.