June 29, 2017
How big data affect how we care for seniors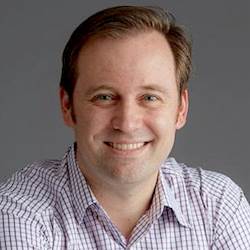 Bryan Adams
Big data already have affected everyday life in ways both big and small.
Technology has increased both the number of things we can measure and our ability to aggregate those measurements. With the wide availability of modern mathematical and computational tools, these aggregated measurements create new and unique insights across industries. The ads we see online, the allocation of our 401(k) plans, even the players on the local baseball team — big data have had an influence on them all.
So can big data affect how we care for seniors? The answer — both qualitatively and quantitatively — is yes.
In the senior care industry, several companies offer a remote monitoring solution using passive sensors that provides a series of data points, including activity, location and calls for help, that can be correlated with individuals' behavior and health outcomes. After aggregating these data through a wide range of sensing modalities (motion sensors, contact sensors, etc.), we have developed three main insights into how big data will affect senior care.
1. A senior's behavior generates meaningful patterns.
In 2014, GreatCall engaged with a health plan in Massachusetts to study the effect that in-home remote patient monitoring could have on the cost of providing care for dual-eligible beneficiaries in the state. Sensors were installed in 74 seniors' homes, data were collected, and when patterns indicated that a senior's behavior had changed, a case manager at the plan was notified.
After a year, claims were analyzed for both this intervention group and a control group. The results, published in April's issue of the Journal of American Geriatrics Society, were eye-opening: the intervention group's cost of care was 16% less than the control group's cost.
The details of the spending across service lines reinforced the story. The average per-member-per-month expenses for preventive care lines — home care, pharmacy and outpatient — went up, but the expenses for acute/post-acute care — long-term care, skilled nursing and inpatient — went down by much more. Although the published result isn't statistically significant, the results are strongly suggestive about the power of sensing and algorithms.
2. The analysis of the data must be useful for a caregiver.
Although analytics can provide very sophisticated and complex outputs, the key to providing better care still boils down to the actual human caregiver. To that end, the complex analytical process must provide a result that is easily consumed by a typical senior caregiver.
That caregiver is likely to be female, older and, although she might be technical enough to use technology, she probably is not "technical" and not likely "mathematical." Her skills are more likely to be clinical in nature — she will be an expert in learning what's ailing a senior by having a conversation. So the analytics should be geared toward informing a conversation, should help a clinical caregiver user her nursing skills and should avoid the use of technical jargon.
Although achieving these results isn't easy, the results are worth the effort.
3. The data stream is only going to get bigger.
The growing consumer market for "smart devices" makes it easy for connected health companies to acquire high-quality activities of daily living sensors at low cost.
Wearable activity monitors have achieved significant consumer penetration, and they could provide exceptionally actionable information on senior behavior. Sleep sensors also are achieving some mass-market traction and represent an opportunity to understand senior ADLs at a deeper level. More far-out examples, such as in-shoe gait trackers, smart light bulbs and fall-detecting cameras, all are at an earlier, but still important, stage of development.
The growth of the data streams provides more opportunities for analysis, better insights into behavior and, ultimately, better experiences for seniors and their families looking to extend independence.
In the end, changing demographics for both seniors and caregivers mean that the next generation of caregivers must leverage technology to keep up with demand. But these tools take time to build and grow: data must be collected, analyzed, deployed and measured.
Technology providers must continue to build and invest now to meet the growing demand in the future. The good news is that the early results are promising.
If big data can help seniors remain independent longer, help families feel more secure and help formal caregivers provide better, less expensive care, then the technology will have truly achieved something remarkable.
Bryan Adams is vice president of data science and commercial product at GreatCall Inc. He joined the company in December 2016 as a part of the Healthsense acquisition and leads a cross-functional team that addresses two related areas: the company's broad data science initiative and GreatCall's commercial healthcare offering. Before GreatCall, Adams was the chief technology officer at Healthsense, where he led the engineering, IT, product management, customer service and clinical service teams. He previously was the CTO and founder of a startup in the mobile advertising space and a principal investigator at iRobot, helping the company start a healthcare group. He holds undergraduate, master's and doctoral degrees in computer science from the Massachusetts Institute of Technology.
McKnight's Senior Living welcomes guest columns on subjects of value to the industry. Please see our submission guidelines for more information.