March 09, 2017
How data integrity can preserve dignity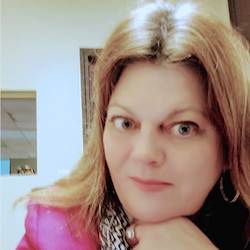 Susan Miller
How often have you stood in front of the glass-enclosed reception desk at your physician's office and had the admin hesitantly push the clipboard and forms out to you with the instructions, "We need this completed every time."
"This" turns out to be a stack of papers, not just one, as implied. Usually, the admin can't even meet your eyes, knowing that asking you to repeatedly complete the same redundant personal data, time after time, is annoying at best. The glass door closes before you can even ask, "Why?"
How often have you wanted to say to the people behind the glass, "Please, I don't want to be here as it is. Can't you just complete the forms with the personal information you already know about me in advance? I am sick/upset/worried/tired (or all of the above). Why can't you help me with this administrative headache before I walk in the door?"
Now imagine you are elderly (or at least, older than you are now). You are entering a continuing care retirement community (or life plan community) for what may be the last "move" of your life. You're handed a mountain of paperwork, most of which includes that annoying, redundant personal information. Your eyes may not be what they used to be, your attention span is low because you're thinking about what you will do with the personal items and belongings you've collected over the years when you move to your new "home." Your son/daughter/husband is beside you and beside themselves wondering why they thought it would be easy to move you into a CCRC.
The stacks of documents you are expected to complete almost seems like an affront. It does not make you feel welcome. You feel reduced to a piece of paper, one which you seem to have to fill out over and over again. And why is that? It's unnecessary.
Let's preserve paper and time for our greatest generation and the ones that come after them. Let's make it easier on them to enter the next stage of their lives and help them preserve their dignity. Let's not ask them to complete every form, every time, especially when they are under extreme stress.
Thankfully, there are progressive CCRCs and other types of senior living communities and skilled nursing facilities that are rethinking this mountain-of-paperwork approach to resident admissions. Shrinking margins and increased regulations and legislation to improve data access will push senior living and long-term care to be more diligent in the paperwork process, even before an applicant becomes a resident.
Far too many times, something critical is missed on an application, such as signatures for power of attorney, and the facility is left holding the bag, resulting in unnecessary expenses, missing insurance verification, non-adherence with government regulations, and audits. The stress that is caused by the undue amount of physical paper is unnecessary with today's digital capabilities.
Companies such as LincWare make it their mission to reduce paper use and, in this case, help communities and facilities avoid compliance risk and ensure reimbursements and insurance verifications while improving the resident admissions experience by capturing all required documents and information in one cloud-based form.
Data integrity is the maintenance of, and the assurance of the accuracy and consistency of, data over their entire life cycle, and it is a critical aspect to the design, implementation and use of any system that stores, processes or retrieves data.
Data integrity is built into Admit+, the first product in a suite for long-term care. It provides modules that guide the incoming resident through the completion and signing of the application, authorizations, contract and insurance verification documents, which are displayed in one scrolling form.
Integrating business logic, Admit+ automatically generates only the forms needed for that particular resident based on his or her admission status and then provides a graphical dashboard for all relevant department heads to share, instilling accountability into every step of the process, from admissions through to discharge. POAs and others can access, sign and upload documents remotely using the facilities' secure server.
When admissions documentation is pulled together in this way, everyone is on the same page.
Now why can't all paper-based processes be made this easy? If they were, I'll bet the next time you visit the doctor's office, the admin won't shut the glass door so quickly. In fact, she might even have time to find out a little bit more about you than what exists in your file.
Susan Miller is director of marketing and communications for LincWare LLC.
McKnight's Senior Living welcomes marketplace columns on subjects of value to the industry. Please see our submission guidelines for more information.