May 26, 2016
How evidence-based design can benefit senior living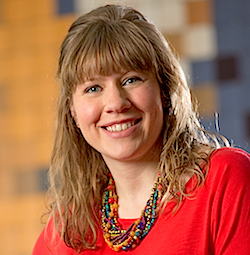 Emily Kantz
An emerging design approach known as evidence-based design, through which design decisions are based on credible evidence and research, can help create senior living spaces that are as comfortable as they are functional.
The surroundings in which seniors live play an important role in their quality of life, and a well-designed environment — including careful consideration of paint color — encourages wellness as well as healing.
Evidence-based design in use
The process of selecting paint colors can seem daunting, but it doesn't have to be. As with any space, the key to selecting paint for senior living areas is to consider how the areas will be used.
Although senior living communities include a broad array of colors, white always is a popular option. A wide range of white hues is available, and each can serve a different design purpose. A stark white may be a good choice on the ceiling, whereas a warmer, medium-hued white can create a feeling of well-being that's so important to seniors.
White paints, especially those with medium hues, also can be easily used in conjunction with other colors to create the desired effects.
In senior living spaces, the creation of a homey atmosphere is generally a goal, so richer, more traditional color palettes that equate to independence and stimulation are good to pull in. At the same time, cool colors — blues and blue-greens, for example — lend a feeling of calm or relaxation to help put residents at ease.
If there's a healing component to the senior living space — a rehabilitation room, for example — then brighter and bolder colors such as oranges and yellows provide a sense of energy and purpose. Bright pops of color wouldn't be welcome in areas where tranquility is important, however.
Senior living spaces serve a variety of purposes, and an evidence-based design approach to selecting paint color helps to ensure the colors achieve the room's desired purpose.
Emily Kantz is an interior designer with Sherwin-Williams, with a focus on the healthcare market. She is a National Council for Interior Design Qualification certificate holder and has an evidence-based design accreditation certification as well as one in LEED AP Interior Design + Construction.