March 31, 2016
How occupational therapy fits into dementia programming, caregiver training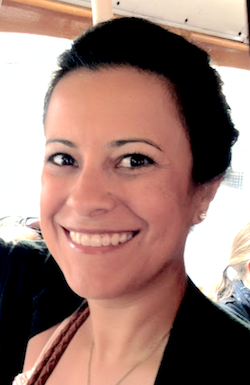 Kirsten Simms
The number of people in whom dementia has been diagnosed is growing. Day after day, year after year, we as caregivers are faced with the mounting challenge of how to best provide care to individuals who are robbed of their abilities by this unforgiving disease process.
Some form of dementia will be diagnosed in one in eight people aged more than 65 years. That rate climbs as older populations are examined. Half of all people aged 85 or more will receive a dementia diagnosis, as will nearly 75% of those aged 90 years or more.
The reasons we are seeing more cases now than ever before are plentiful. The largest contributing factors are advances in early diagnosis, coupled with an improved medical understanding and the simple fact that we as a society are living longer than ever before.
We know the why. What can we do?
We must begin to train dementia-capable caregivers who can effectively and consistently reduce or eliminate the creation of excess disability. Excess disability occurs when we, as caregivers, hasten the physical effects of dementia by "over-doing" for the resident, resulting in that person's growing dependence on us. In our efforts to provide care, we have inadvertently taken away the functions that resident has retained. Our goal and our responsibly is to create dementia programs that train the caregiver to "do with" instead of "do for."
When we as humans lose the ability to engage in meaningful activities, we lose a significant part of ourselves. Serious consequences, such as altered mood, agitation, anxiety and disorientation, all increase when we are no longer able to provide for ourselves. In short, our dignity is at stake. In the concept of "doing with" instead of "doing for," we examine activities of daily living and other social activities whereby the focus is placed on the resident's abilities rather than his or her disabilities.
What is the role of therapy?
We cannot function at a higher level than our cognitive level. Therefore, thorough analysis of the resident must be performed to gain the necessary insights required to create a program that meets his or her specific needs. An occupational therapist can identify the resident's current cognitive and functional status while also learning his or her life history. The goal is to find the person within the resident so that the treatment approaches used create an element of comfort during the program.
By learning our residents' life histories and focusing on their remaining abilities instead of their disabilities, we will ensure their well-being and provide a living environment that promotes success through meaningful activity and an enhanced engagement in their surroundings. When we capture the person inside the resident, we are able to identify and use the abilities that remain at each stage of dementia and tap into a resident's best ability to function in all aspects of ADLs, leisure pursuits and mobility.
Further, the therapist will work with the staff to provide an appropriate functional maintenance program designed specifically for the resident. The therapy department will assist your community in the creation of a daily schedule for the resident and the development of appropriate group activities, and will provide ongoing mini dementia in-services throughout the year.
What are the benefits of ongoing caregiver training?
Ongoing caregiver training for residents with dementia that focuses on allowing residents the opportunity to be involved in their ADLs and leisure pursuits has demonstrated dramatic changes in quality of care indicators for providers. Some of the benefits and their correlated effects:
Physical exercise can strengthen and improve range of motion, coordination and flexibility, thus reducing the risk for contractures and the risk for falls.
Mental exercise can improve attention, problem-solving, memory, sequencing, pacing and more, which may help slow the progress of dementia.
Self-esteem and quality of life can be enhanced by feelings of accomplishment, pride, comfort, familiarity and purpose, thus reducing negative "behaviors."
Improved mobility can reduce complications that arise from excess disability, such as contractures, skin breakdown, falls and weight loss.
In proactively meeting the needs of our residents, we preserve their quality of life by simply giving them the opportunity to feel valued, be productive, develop healthy relationships and feel comfortable throughout the process of their disease progression.
Our research pulls from a vast base of knowledge, both academic and "in-field," first-hand experience. This unique dementia program uses elements of the following programs and implements them in a comprehensive multi-department delivery model that ensures continuity of care for the person inside the resident.
Kirsten Simms, OTR/L, is area director of operations for PPS Therapies in Columbia, MO. She has a bachelor's degree in occupational therapy, with a minor in psychology, from the University of Missouri–Columbia. Simms' career has focused on geriatrics, and she has worked in many long-term care facilities in Missouri. She also has gained experience in inpatient rehabilitation, home health and outpatient clinics throughout her 15 years of practice. During her time as a geriatric occupational therapist, Simms has taken a special interest in the dementia process, focusing on the role occupational therapy can play in providing dignity for and enhancing the quality of life of those in her care.