February 09, 2017
How one operator incorporates music into residents' lives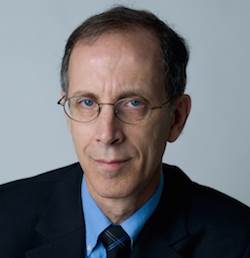 Dan Cohen
More than 3,000 U.S. senior living and long-term care communities are realizing the benefits of incorporating music into the lives of the residents, making it one of their most effective nonpharmacologic approaches to quality-of-life improvement.
I've asked the leadership team of not-for-profit continuing care retirement / life plan community Beatitudes Campus — Chris Mason, Krystal Dickinson and Lynette Miller — to answer some questions about their experience with one such approach, the nonprofit Music & Memory program.
To what degree have you adopted the program in assisted living?
In the health care center, our early memory support unit is directly connected to our assisted living residents. We have obtained all the necessary iPods and personalized music for each resident on the floor. Because these residents are capable of handling the iPods on their own, they each are given an iPod and are allowed to explore it and discover all of the music on their own or with assistance.
With so many approaches available to improving quality of life, why did you focus on personalized music?
It has been proven that music is a positive trigger for people suffering from memory loss. Music allows our residents to reconnect with a happy memory and gives them the opportunity to reminisce each day on past memories that they typically would not recall. Music has the ability to transport our residents back to happier times in their lives when loved ones were still around, memory wasn't an issue and life was still exciting and new. The idea that we are able to provide these types of feelings, past memories and joy with the click of a button is amazing.
Music is 100% the way to go for our community. The fact that we are able to personalize each iPod to each individual resident makes the program that much better. If done properly, we can provide all of our residents with the soundtrack for their lives. With personalized music, we are able to capture every happy, positive, funny or emotional moment of a resident's life and replay it through headphones. The music we put on the iPod is key to a successful experience.
What's involved in managing the program? Is it time-consuming for you?
Music & Memory is a very time-consuming project. It is worth every minute spent, however, once the playlist comes together and we are able to see the amazing reaction of the resident listening to the music.
The program takes a team. One person alone cannot handle the project, and you must have a dedicated team behind you. Fortunately, here at Beatitudes Campus we have a strong team bond and work together to make this project a reality. We have pulled together some of the strongest and most dedicated employees at Beatitudes from all different departments to make sure that the program is successful, and so far we have succeeded.
How's it going?
Wonderfully. The positive reactions that we get from the residents assure us that all of the difficult work is worth it. We know that we are making a huge difference in the lives of the residents as well as for family members, who discover that memory loss doesn't mean that their loved ones no longer can enjoy life. We feel strongly that our residents deserve the best quality of life that we can give them, and music is definitely a step in the right direction.
What were your biggest challenges with the program?
The biggest challenge is compiling all the information we need to create the best possible playlist. We have done an amazing job in getting all the information that we need so far, however.
Reactions to music will vary. As care providers, it is our responsibility to watch for those reactions and determine how to handle them.
How are you paying for the program?
We pay for the program in three ways: through a generous gift from a lovely family, via a fundraiser held by an Eagle Scout to collect iPods and funds, and through two grants from a local music sorority, Sigma Alpha Iota, and its national chapter.
What lessons would you want to share with other assisted living communities? Why would they prioritize a music program when they already have so much on their plates?
Over the past year, we have watched our residents react to this program, and their expressions never disappoint. You can see the joy and emotion on their faces when they hear the songs start to play. This program really has changed the quality life of so many residents here in our community.
Dan Cohen is founder and executive director of Music & Memory. For more information about the program, visit the website or call (917) 923-5636.
McKnight's Senior Living welcomes marketplace columns on subjects of value to the industry. Please see our submission guidelines for more information.