May 24, 2018
How probiotics purifier systems can enhance quality of life in senior living communities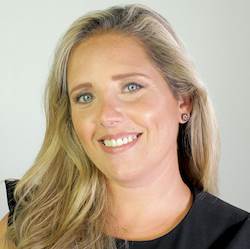 Taly Dery
Owners and operators of independent living, assisted living and memory care communities should be concerned about infection prevention. As the Centers for Disease Control and Prevention has reported, almost 1 million to 3 million serious infections occur every year in assisted living communities and other types of long-term care facilities.
Residents and their families are likely to evaluate communities on their reputation for effective infection control and other environmental factors, such as odor control. Missing the mark can cost a community its reputation and continued success, not to mention residents' health and well-being.
As a result, it's wise to revisit traditional cleaning and disinfecting protocols to ensure that the challenges of not only infection control but also odor management are being addressed. Such a review includes the possibility of taking a proactive, ecologically friendly cleaning approach to bolstering the cleaning and disinfecting methods currently used.
The need for better infection control
Ineffective infection control potentially is deadly, whether it involves pneumonia, influenza, tuberculosis, methicillin-resistant Staphylococcus aureus (MRSA) or Clostridium difficile. According to one analysis by epidemiologists, from 2000 to 2013, 12 states identified approximately 1,600 respiratory, gastrointestinal or other outbreaks occurring in assisted living facilities, with influenza or norovirus infections predominating. Operators must ensure protection from these types of outbreaks.
Traditional cleaning substances indiscriminately may kill all bacteria, both harmful and beneficial, causing an imbalanced, sterile environment that could increase the risk of pathogens' evolving resistance and putting the residents at risk.
Environmental probiotics offer a novel approach to proactively address this concern. Probiotics are substances that long have been incorporated into a variety of foods and dietary supplements and lately have been incorporated into next-generation infection control systems. These systems typically work by distributing a specific probiotic vapor compound — such as Bacillus ferment — into the air in a way that may nourish and protect the residents of buildings where they are used.
Rather than aiming to eliminate all bacteria, harmful or not, as is traditionally done, the probiotics that are distributed into the air settle onto both hard and soft surfaces and become the dominant microbe in the treated zones, which may lower the risk of eventual pathogen outbreak.
Environmental probiotics systems are designed to tap into a facility's existing HVAC systems and air ducts for continuous and periodic cleaning. The systems are fully customizable and programmable and are available in various models for difference space sizes, from a small apartment to a skyscraper.
In addition to the most obvious surfaces on which pathogens can congregate and spread — such as linens and room curtains — the probiotics also could help protect keyboards, carpets, countertops, chairs, door handles, medical equipment and many more objects.
An alternative approach to odor control
A related challenge is that of odor remediation. In addition to bacteria, fungi and mold contamination also can result in bad odors. Some of those odors may be a product of the microbes that live both in the open spaces within the facilities as well as more enclosed spaces, such as the HVAC ducts located throughout the building, where traditional cleaning protocols cannot reach. Unfortunately, one traditional strategy for odor control — artificial perfumed cleaners — comes with the risk of substituting one unpleasant smell for others.
To do a thorough cleaning to remediate odors, workers must pay attention to all of the potential areas where bacteria reside. At the same time, as with infection control, it is once again important to remember that not all bacteria are harmful to residents. Environmental probiotics also can address these issues. As with infection control, the use of probiotics, therefore, represents a potential way forward in odor mitigation. Involving no artificial perfumes and retaining the beneficial bacteria, probiotic cleaners eliminate only those sources that generate the offending odors.
For these reasons, environmental probiotics have the potential to be an effective new approach for infection protection and odor control in independent living, assisted living and memory care communities while also ensuring ecologically friendly cleaning, in addition to boosting the overall quality of life for their residents.
Taly Dery is CEO of BetterAir North America LLC, market developer of the world's first probiotic air and surface purifier.
McKnight's Senior Living welcomes marketplace columns on subjects of value to the industry. Please see our submission guidelines for more information.