January 19, 2017
How to improve employee recruitment and retention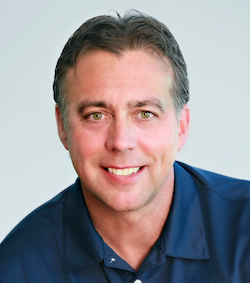 Bill McPherson
As the U.S. job market has growth over the past few years, employers in the healthcare, senior care and home care industries increasingly are looking for new ways to seek and keep qualified candidates.
According to the U.S. Bureau of Labor Statistics, 18% of the 2.6 million new jobs created in the United States in 2015 were in healthcare, and hospital job growth saw a 30% increase in from 2014 to 2015, which resulted in the addition of 172,000 payroll jobs. This growth has resulted in a new ideology for care-provider employers: focusing on retaining existing employees to minimize turnover costs for their organizations.
Turnover rates in the healthcare-related fields often are higher than national averages for other job sectors. The average total turnover rate for care-provider employers was 19.2% in 2015, an increase from the 17.7% reported in 2014, according to CompData. As more individuals and families, at least for now, use programs available from the Affordable Care Act for services, care-provider organizations that struggle with employee turnover may see the quality of the care delivered decreasing in correspondence with changes in staffing experience and levels.
Although the level of care that a healthcare-related organization provides is important to maintain the highest ethical standards, assisted living residents and others looking for nonmedical, in-home care often will look to organizations that have minimal staff turnover to maintain the highest level of care for themselves or their loved ones.
For home healthcare workers and other caregivers, turnover rates notoriously are high; such workers generally are moderately compensated and have stressful and emotional jobs. They work long hours, performing a variety of tasks, including helping elderly, infirm, disabled or injured residents and patients bathe, dress, eat, shop, do laundry and perform a myriad of other tasks. In addition, they provide compassion, understanding, patience and care while maintaining a friendly, reliable and professional relationship with residents/patients and their family members and other loved ones.
With the level of commitment that is required, it is not surprising that turnover rates for such workers continue to rise. Industry statistics compiled from more than 700 home care service companies and reported and released in a survey published by the Paraprofessional Healthcare Institute in 2015 showed that more than 60% of private-duty home care workers quit or were fired from their jobs.
An equally disturbing trend in assisted living communities was revealed in the National Center for Assisted Living's 2015 Vacancy, Retention and Turnover Survey: the median staff turnover rate topped 24% in 2013 and exceeded 36% for resident caregivers (the rate was 25% for nursing positions and 13.6% for certified nursing assistants).
A variety of means to attract and retain staff members exists; steps can be taken before and after employees are hired. Workers must feel valued and empowered to realize the importance of their roles not only to the organization but also to the residents/patients/clients and families whom they serve each day. To help incorporate everything that is expected from caregivers, a culture of care must exist.
Recruiting and retaining the right people to be caregivers takes a great deal of time and effort. Apart from offering outstanding benefits to employees, home health and other care-providing organizations can accomplish this goal through a multi-tiered effort that includes:
A customized assessment to determine how potential employees will fit into a culture of care and with clients, residents or patients. Assess the skills, desires and personality of both the caregiver and the client. Doing so allows for exceptional matching of the employee to the patient, which allows for care that is more individualized and fitting for both parties.
Extensive training and professional development through various training modules.
Full-time employee status for those who are hired, giving them access to complete healthcare benefits. This area is one that can separate an organization from other organizations that might view their caregiver employees as contractors.
Ultra-competitive pay rates that are higher than the industry average. When businesses offer wages or salaries that are higher than the industry average, they are in a better position to choose the most qualified individuals for their openings, which in turn helps reduce turnover.
Internal recruiting from within the organization. If an employee is exceptional in his or her position, then actively recruit that person to assist with training and the shadowing of co-workers to assist in overall improvement. The ability to leverage existing personnel to drive overall improvement not only helps retention through the recognition of outstanding work; it also shows other employees that your company is committed to assisting them in moving up within the organization as they become more proficient in their own positions.
Flexibility in understanding and meeting the needs of employees. Many healthcare workers require flexibility with their schedules to help them meet the demands of their personal lives and achieve a proper professional/personal life balance. High levels of stress often accompany healthcare roles, so offering systems that will help employees plan their own schedules can help alleviate problems while building goodwill with employees by embodying the culture of care.
Easing the hiring process and improving the employee retention rate of your care-providing organization is completely within reach. Offering employees benefits, respect, compassion and a sense of belonging can increase retention while improving the reputation of your company among its potential clients and their families. Although the work of caregivers and other employees in a care-providing organization never will be completely devoid of stress, offering support, care and compassion to employees in the same way that it is offered to clients will improve overall morale, increase the retention rates and help your company thrive because costs related to employee turnover will decline.
Bill McPherson is the executive director of franchise development at FirstLight Home Care, which has an employee retention rate of 80% to 89%.
McKnight's Senior Living welcomes marketplace columns on subjects of value to the industry. Please see our submission guidelines for more information.