September 28, 2017
Increase resident satisfaction, safety through food service technology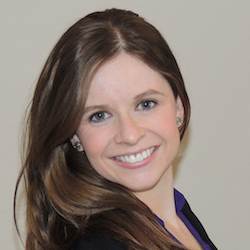 Heather Klassman
Senior living food service technology has advanced in recent years, and functionality is addressing the changing dining environment.
More facilities are transitioning to electronic resident dining management and food service automation to enable a person-centered dining program. In addition to customizable technology that meets many service models, it also is becoming common practice for electronic medical record applications to interface with dining management and food service automation applications, streamlining communication across facility departments.
With the senior living food service industry adopting technology more often, and with senior living software vendors understanding the importance of sharing resident data across applications, food service automation is becoming a critical component in meeting the needs of your residents.
In addition to benefits such as a reduction in labor and food costs, implementing food service technology also positively affects resident satisfaction levels and can increase resident safety. Resident satisfaction levels are closely tied to residents having menu options that they enjoy and having a personalized dining experience based on their preferences.
Less waste
Dining management software enables facilities to manage their residents' preferences, likes and dislikes, aiding in custom menu options that prevent residents from receiving food items that they dislike.
Dining management and food service applications accessible from mobile platforms are becoming more prevalent, enabling communities to increase face-to-face interactions between residents and staff and ultimately to obtain resident meal selections closer to meal times. By collecting menu selections closer to meal times, the resident is more likely to be content with the selection when the meal is delivered. If forced to make menu selections so far in advance, residents often may not recall what they ordered or may desire a different selection on the day the meal is served versus when the selection was entered.
Another feature, forecasting, assists operators in moving to a model where selections are obtained closer to meal times. Advanced forecasting functionality can assist food service staff in more closely estimating the number of servings of each menu offering to prepare without having actual resident selections in advance.
Recipe consistency
Another element that affects resident satisfaction and easily can be managed with food service automation is recipe consistency. Operators and residents can be extremely frustrating when a resident's favorite entrée does not consistently taste the same or tastes different depending on the cook in the kitchen that day. An application that enables food service staff to manage recipes and their associated ingredients and steps for preparation can ensure consistency with production.
A feature often found in food service applications is the ability to quantify or scale recipes based on production needs. Proper scaling is key to preparing recipes that yield the same high-quality taste, texture and consistency regardless of whether the recipe is being prepared for 25 or 125 residents. When scaling recipes manually, miscalculating ingredient amounts can ruin a recipe and end with the final product being thrown out.
Safety
Resident safety continues to be a major priority for communities and families. Implementing resident dining management and foodservice software can increase resident safety through a variety of features that often are found in food service applications.
Avoiding food allergies always is a top concern, and applications may include mechanisms to alert staff to a menu item that a resident may have an allergy. Food allergy information can be sent from a community's EMR to its food service application, ensuring that food service and dining staff have access to the latest food allergy information.
In addition to flagging for allergies, dining management software also provides functionality to manage diet orders so residents are offered and delivered menu items that are appropriate for their diet (including restrictions and texture modifications).
Validation
Resident images can be used to validate that a meal order is being obtained from the correct individual and that the meal is being delivered to the correct resident. An image in the application or printed on dining reports can add an extra measure of verification to avoid situations where a meal is delivered to an incorrect resident causing concern for choking hazards or allergic reactions.
By investing in dining management and food service automation technology, senior living communities easily can transition to and manage a personalized dining experience for their residents. Doing so ultimately delivers a safer and more enjoyable dining program that offers a fresh, manageable approach to senior living dining.
Heather Klassman, RD, LDN, is general manager for MonarqRC. MonarqRC offers Resident Dining Solution (RDS) and RDS Elite, two dining services software solutions designed to meet the specific needs of the resident care industry. She may be contacted at hklassman@monarqrc.com.
McKnight's Senior Living welcomes marketplace columns on subjects of value to the industry. Please see our submission guidelines for more information.