June 22, 2015
Latest risk considerations for REITs and seniors housing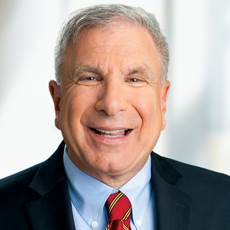 David Friend, M.D.
With the seniors housing industry motivated to build and M&A transactions continuing to increase, consideration of long-term trends is vital. Seniors are living longer, with at least five comorbidities. Coupling this with the generational trend of fewer elderly parents living with family members, it is clear that demand for care will continue to increase. Seniors housing and healthcare operators will have to compete to attract residents from this growing population seeking care.
According to BDO's recently published 2015 RiskFactor Report for REITs, access to capital, financing and liquidity, as well as competition for leasees, prime real estate and consolidation in the industry were identified as top risks among REITs, with 99 percent and 98 percent mentioning these risks, respectively. The annual study conducted since 2012 analyzes the most recent SEC 10-K filings of the 100 largest publicly traded REITs in the U.S.
With such robust activity in the seniors housing industry the question we may want to ask ourselves the most is whether - or when - we will reach a state of supply that exceeds demand, particularly as costs for shiny new facilities and renovations of older facilities are passed along to fixed-income customers. Many seniors housing and healthcare properties are feeling pressure to undergo facelifts as a way to differentiate themselves from the competition and make themselves more attractive to new residents. This is in alignment with the 2015 RiskFactor Report for REITs finding that 88% of REITs are concerned regarding operating expenses and costs of capital improvements and renovations, up from 82% in 2014 and 77% in 2013.
While there is somewhat predictable demand based on the aging U.S. population, excess of supply, or a mismatch of supply, could become a threat in certain markets, driven both by number of beds as well as the socio-economic status of potential customers.
This year's RiskFactor Report for REITs also found a marked increase in REITs mentioning risks related to increases in interest rates and hedging, growing to 97% in 2014 and 88% in 2013. In the seniors housing sector, investors are better served by taking a longer-term view that minimizes such bumps in the road. Looking ahead to the year 2030, 19% of the U.S. population will be age 65 and abov, according to the Administration on Aging.
From a market perspective, the healthcare sector continues to be more stable than many industries based partly on unabated demographic demand as well as generally slow rates of change, such as multiple years notice or transition phases for new government health policies.
In some cases, new and renovated facilities are likely needed. According to the National Center for Health Statistics, there are approximately 15,700 nursing homes or skilled nursing facilities in the U.S. with an average age of over 30 years. The number of memory care beds needs to double, providing individuals with dementia with specialized services that can be expensive to build and expensive to run.
To access the full report, visit: https://www.bdo.com/news/2015-may/reit-rally-could-be-cut-short-reveals-bdo-study
Material discussed is meant to provide general information and should not be acted on without professional advice tailored to your firm's individual needs.
David Friend, M.D., is Managing Director with BDO Consulting and Chief Transformation Officer for BDO's Healthcare Advisory practice, where he co-leads Clinical Strategy for The BDO Center for Healthcare Excellence & Innovation. He can be reached at dfriend@bdo.com.
Mike Musick is assurance partner and National Leader for the long-term care sector with BDO. He can be reached at mmusick@bdo.com.