October 15, 2015
Medication dispensers improve adherence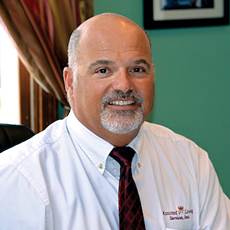 Ron D'Aquila, RN
With the average 75-year-old taking five or more medications per day, it's no surprise that they often wind up in the emergency department with health complications caused by medication errors, even if they receive assisted care. The staggering national economic impact of this medication non-adherence is estimated to be $289 billion annually. Automated medication dispensers can combat this avoidable healthcare cost.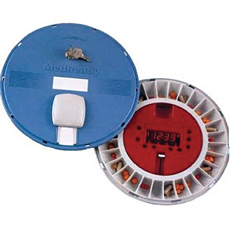 Based on statistical analysis of automated medication dispensers implemented and in use throughout Connecticut by Assisted Living Technologies, the dispensers are helping to make a positive impact on the state's healthcare system by improving our clients' medication adherence to well above 90%. The national average for people aged 65 or more years who take multiple medications is 50% to 60%.
Various models of electronic medication dispensers are available to fit any person's needs. For the person that simply needs a reminder when it is time to take the medication, a red light will flash, an alarm will sound and the tray automatically will turn to the next dose.
For those with a complex regimen, ALT favors the MedMinder. This device is wireless and uses cellular technology. A pharmacist can fill the 28 separate compartments, which are organized with days of the week and time of day. When a dose of medication is to be taken, the specific compartment will blink bright white for 30 minutes. If the medication is not taken, then the device begins to beep, and if the medication still is not taken, then the device can automatically send a message to the front desk or caregiver to ensure that the dose is not missed. This can be especially helpful during shift and staffing changes.
The monthly monitoring fee is less than $2 per day.
When a person does not take prescriptions correctly, he or she faces poor therapeutic outcomes and a progression of disease. I believe automated medication dispensers are the most invaluable tools to provide long-term health and better care for our elderly regardless of whether they are living independently or in a care facility.
Ron D'Aquila, RN, is the owner of Assisted Living Technologies Inc. in Meriden, CT.