December 14, 2017
Recognizing family caregivers as care partners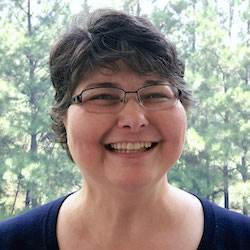 Trudy Croxton
Adult children and their​ spouses are a co​mmon sight​ in the halls of healthcare and residential facilities across the nation. The initial greeting between a family member and staff ​members, however, sometimes is filled with apprehension.
For senior housing and care providers, it is important to remember that family members​ can be their biggest ​advocates​ but also their biggest ​critics. At times, ​staff members' first thought upon seeing an adult child is something like, "I sure hope ​we didn't ruin another pair of her mother's pants," ​or ​"Did her Mom get to the​​ painting class that her daughter wanted her to go to?" Would these​ anxiety-ridden conversations ​be phrased​ differently if we, as senior care providers, viewed family members differently?
Viewing family members differently
Family members should be considered care partners. A​s a care partner​, ​a ​family member​'s​ relationship with staff would be considered and viewed as​ mutually supportive and enriching.
Surprisingly, many people do not self-identify as caregivers. Instead, they see themselves as ​simply ​​adhering to​ family norms and "doing their​ duty,​" leaving little room for self-reflection. ​According to the AARP, more than 44 million Americans provide more than 37 billion hours of unpaid, "informal" care each year to family members and loved ones. Of ​these ​family caregivers, 66% are women, whose average​ age is 49 years. As a result of their caregiver role​, family caregivers ​become "secondary patients," themselves​ in need of support.
Family members can best be supported by the creation of a clear-cut policy that reduce​s​ ambiguity and increase​s​ their feeling of empowerment. This gives family caregivers an avenue to express concerns.
Helping family caregivers ​feel ​that they are ​a valuable part of the daily functioning at ​your​ community also may help minimize ​any ​staff sentiment that family members are getting ​"​too involved​"​ ​or​ have unreasonable care expectations. In most cases, family caregivers simply may be​ trying to advocate for the well-being of their loved ones​, yet they may ​not​ know how best to communicate their concerns. Educating care partners on​ how ​your​ community operates and how best to communicate ​with your staff ​members will help ​resolve ​future ​issues and promote​ a healthy relationship ​with ​your staff.​
Providing support for family members
On move-in of a loved one, give family members a guide outlining​ what to expect. Items to include:
A key staff roster, including photographs, contact information, primary work hours and responsibilities.
Policies and procedures.
Answers to the most commonly asked questions, such as, "How can I help Mom settle into her new home," or "what do I say to my Dad who thinks I have abandoned him?" Arming family members with potential answers to these types of questions ​also may ​help them better manage ​any​ feelings of guilt and frustration.
You also should ​include information about the local Area on Aging, support groups, local dementia chapter and details about the facility's family council meetings.
Additionally, family members may need support in the form of activity education, centered ​around visits with their loved ones. For example, staff could suggest a​ quality 30-minute visit working on a puzzle together or creating an art project. Other ​staff suggestions​, ​such as enjoying a meal or activity with their loved one​, ​may lead to more meaningful family interactions.
Support family members by offering them opportunities to become​ a part of the community through volunteering​. Some volunteer examples​ include assisting in the dining room, pushing residents in wheelchairs to meals and activities, helping with crafts or calling Bingo.
Pair up a family member with a resident who needs a bit of extra help during meal time or during ​other ​activities. Family members ​often can ​serve as "extra pairs of hands​"​ during group outings to restaurants, museums and park​s​. Perhaps a family member is a talented musician who can facilitate a music program or lead a sing along. ​You also may want to s​end out a survey periodically​​, ​gauging how family members may ​desire​ to help out at the community.
Always show support ​for ​families ​by ​educating​ them​ on how to care for themselves. Statistics show that family caregivers have ​a ​higher level of depression and stress​, ​which may lead to increased alcohol or other substance ab​use. In addition, ​family ​caregivers may ​have an increased risk of heart disease and mortality ​rate​​ ​as a result of​ not ​effectively ​taking care of themselves. Also, schedule ​"​health talks​"​ for family caregivers​ by using​ the resources of​ local home health and ​hospice partners.
The foundation of a care partner relationship
It is important to effectively manage family members' expectations beginning ​with​ the sales process. Be transparent in ​advising ​that​, although​ their loved one may experience fewer falls due to more supervision, better nutrition and a more appropriate environment​, his or her ​falls may not entirely be eliminated.
Be forthright about other potential problem areas, such as call bell response times, housekeeping and laundry issues. If ​you believe ​these areas are not strong points of your community​, then be sure to ​let family members know that you are working to improve ​them ​and ​that​ their feedback is important to that improvement.
Another way to support family caregivers is by providing tools to ​your ​staff that will instruct them on how to successfully handle concerns. Create a complaint process that your​ staff ​will be​ comfortable using and that includes effective listening skills and conflict resolution techniques​. A complaint process will further solidify the care partner relationship​, which​ will culminate in a win-win situation.
Allowing family members to be thought of as care partners ultimately ​will give them a positive path to advocate for their loved ones and ​to ​become an important part of your senior living community while ​promoting​ a​ healthy relationship for all​.
Trudy Croxton is a licensed assisted living administrator and certified dementia practitioner and manager of client success at Relias in Cary, NC. She facilitates a monthly support group for family members who have loved ones with dementia. Her passion is helping family members with their caregiver journeys.
McKnight's Senior Living welcomes marketplace columns on subjects of value to the industry. Please see our submission guidelines for more information.