January 07, 2016
Senior housing developers leave suburbia for urban areas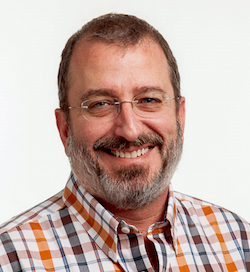 Dean Maddalena
As senior living communities expand to appeal to the next generation of older adults, space is becoming a luxury in some more populous cities. Instead of choosing locations in more suburban areas, which has been done traditionally, many developers are beginning to see the benefits of building or renovating in more urban areas and some even in city centers.
My team at studioSIX5, an Austin, TX-based senior living interior design firm, is working on about 15 projects that are targeting these areas. Challenges exist in developing and renovating in an urban setting, because space is more expensive and you have to maximize the square footage more than when you build in less-populated areas. Developers are seeing that residents and their children want the urban atmosphere that suburbs cannot provide, however, and even assisted living and memory care communities are taking the plunge into urban areas.
We've seen this trend increase in popularity after the recovery from the Great Recession, and it is perhaps at its height currently. Senior housing developers of all kinds are starting to invest in downtown or secondary urban areas, causing a rebirth of sorts, especially since this gives residents access to more nearby amenities.
Seniors aren't just looking for a place to age and receive exemplary care; they're really looking for a place to live active lives. When their families were young, they had to consider many different factors, such as school districts and kid-friendly amenities, when deciding where to live. Assisted living and memory care community developers are targeting convenient areas that allow a resident's family members to check in on their way to or from work.
There also has been a huge increase in the number of seniors engaging in activities with the areas around them rather than segregating themselves from the surrounding community. Traditionally, many suburban communities were surrounded by fences to literally shut people out, but this new wave of seniors wants to be a part of the outside world each and every day.
There are, as you can imagine, some tricks to designing and building senior living communities in urban areas. For instance, these buildings tend to be taller rather than spread out, due to the lot size, which for assisted living and memory care can pose a challenge. Our team of designers constantly works to maximize the square footage in terms of dollars and resident value. So far, this trend has been rapidly increasing in independent living communities, but is starting to make headway in assisted living and memory care.
One of our design teams is working on a renovation in California for a memory care community. The building is eight stories high and more than 50 years old, with historically registered, ornate art deco design and architecture. Because this space is a mid-rise, design is even more important to protect and guide the residents as they move to different floors of the building.
We like to create levels of security by incorporating more intimate environments on each floor, to decrease elevator use. Instead of having one main dining or activity area as do most suburban senior living communities, we suggest "neighborhood" dining and activity areas on each floor to decrease the chance of a resident with memory impairment becoming disoriented. Such an approach requires a higher caregiver-to-resident ratio, which increases operating costs and monthly charges, but it also has a marketing advantage.
As an architect who specializes in senior living interior design, I think it makes total sense that this is becoming a trend across the spectrum of senior housing. More active seniors will love being close to the downtown activities, and seniors who may require more care can still benefit from the surrounding urban area through amenities. Although many equate senior living communities with the phrase "being put out to pasture," this trend quite literally will take that feeling away and bring in a new face to the experience of moving to a senior living community.
Dean Maddalena is president of studioSIX5.