April 19, 2018
Thought leaders explore the difference between a place to live and a lifestyle in senior living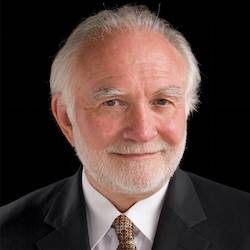 Keith Gray
Recently, a sizable group of senior living thought leaders convened at an inaugural event, called Dialogues, in Dallas to explore the current trends driving the business of senior living.
The changing demographics of the aging segment and the design and key effects of aging in the built environment were topics among the conversation. Although much compelling discussion occurred around aging population trends, development and redevelopment and what it means in today's senior living environment, what really struck a chord with me, as I looked around the room, was that this dynamic group of interior designers, architects, engineers, owners and operators and developers had convened to identify the problems and challenges facing the senior living industry and to identify some fundamental solutions.
The common theme throughout the discussion was about lifestyle and the lives of the members of our current and future aging population, rather than just bricks and mortar. We know that the senior population is the fastest-growing segment, but the discussion wasn't just about the tangible environment; it also was about the intangibles that make the difference between a place to live — and a lifestyle.
Industry has a new organizing principle
Although clean, attractive institutional settings met the needs of previous generations, it has become evident in the senior living industry that the needs of today's consumers have changed. They are more sophisticated, and as such, have a much higher set of expectations for a senior living environment.
By contrast, baby boomers demand more self-expression and control for themselves and for their parents. They have reset the expectations bar, so as industry experts and leaders, we must acknowledge senior lifestyles as the new organizing principle for our industry.
At the core of this new consumer expectation is the desire to extend enjoyment of life into an environment that feels fully mainstream versus the marginalized "elegant exile" that defined traditional senior living communities for so many years in the past. To achieve a mainstream existence, however, seniors must feel connected to mainstream amenities and intergenerational experiences. That presents both challenges and huge opportunities to senior living providers — largely in the form of how they design the environment.
Universal design is central to our work
This leads us to the topic of universal design, which we not only discussed at Dialogues but also is a central part of our work with the Center for Health Design and the Impact of Aging Toolbox. Universal design models are changing the lives of aging individuals for the better, creating flexible and sustainable spaces to support aging and human needs.
Most people in the senior living industry have a strong desire to be in this field for specific reasons, many times because of personal experiences with a loved one. Others work in the senior living industry because of a passion and drive to make a positive difference in the lives of current and future seniors — they want to leave a legacy, if you will.
As thought leaders in such an intricate segment, this desire, passion and drive in part includes coming together to discuss the complexities and opportunities of this space so that together, we can make an impact for current and future generations to come. I look forward to continuing the dialogue.
Keith Gray is director of applied research for J+J Flooring Group. Dialogues – A Forum for Senior Living Thought Leaders was organized and sponsored by J+J Flooring Group in collaboration with the Society for the Advancement of Gerontological Environments. Additional Dialogues events are planned for this year. The events are accredited by the Center for Health Design for EDAC continuing education units.
McKnight's Senior Living welcomes marketplace columns on subjects of value to the industry. Please see our submission guidelines for more information.