June 28, 2018
What choosing a facility taught me about our industry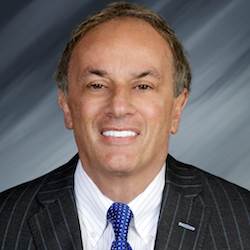 Anthony Misitano
When my mother's dementia advanced to the point that she needed more care than we could provide her at home, I found myself in the same position as so many others I've met over the course of my career in healthcare. For the first time, I personally experienced the challenges that families face as they try to navigate the ever-changing healthcare landscape.
I thought the knowledge I had gained in my 35 years of experience in executive roles with healthcare companies, and being the president and CEO of my own company, Post Acute Medical, would suffice. I was wrong. Let me share my experience, not unlike the 2 million families who have had to make a choice about where their loved ones would be cared for.
Quickly, I realized how different the view was from the other side of the table. Parsing out what I needed to know and asking questions as the concerned son rather than the service provider confirmed for me that everyone at this point in their life needs to know more than "Mom needs help."
These are my lessons learned. Even if you work in a senior living or long-term care community, you might not fully understand these items until you need to know them for your personal life. Or if you do understand them, they may be so ingrained in your work life that a refresher from the perspective of a resident's family member would be welcome.
Insurance
It starts with the basics: insurance. It is vitally important for families to know exactly what insurance, or insurances, their loved one has. The details of what is provided and covered, under what circumstances, and for what time frame, vary from plan to plan.
For instance, everyone over the age of 65 who qualifies for Social Security also qualifies for Medicare Part A. The coverage offered by this plan is pretty bare bones. Although illnesses or conditions that require hospitalization or skilled nursing care will be covered for up to 100 days, standard nursing home care is not covered.
Medicare Part B covers doctor visits and other outpatient services, and Medicare Part D was designed to help with prescription costs. Medicare supplements often are touted as a solution to the gaps in coverage, but some supplements actually remove services and benefits.
Many older people also use, or qualify for, Medicaid, and private insurance options also exist. These options can be primary or secondary to Medicare.
If this sounds complicated, that's because it is — which is why it's critical to know exactly what insurance is in place before a health crisis and the need for a facility.
For help navigating the disjointed and jargon-filled world of insurance, there are online resources, and most states have offices, often called the Office of Aging, specifically designated to help the elderly population.
Levels of care
To know what questions to ask insurance providers (and eventually facilities), it's good to be familiar with the various levels of care.
As you know, senior living and post-acute care facilities will offer some, or all, of the following options:
Independent living — for people in good health who need little or no help with activities of daily living or instrumental activities of daily living.
Assisted living — for people who need help with one or two ADLs.
Skilled care — for people who need 24/7 help and have serious or chronic medical or mental conditions.
Rehabilitative care — for intensive physical, occupational, or speech therapy for three hours daily.
Once a person hits a point in his or her life where health is in decline, that person may need different levels of care at various times. For instance, blood pressure and arthritis concerns can be monitored easily by staff at an assisted living community. If an older adult falls and needs hip surgery, however, that circumstance probably (but not always) would put the person first in an acute care hospital and then possibly in an acute rehabilitation hospital to prepare for the transition home.
Once families decide to begin looking at the facilities themselves, a few questions help make the decision about where a loved one should go.
Here are the questions I learned to ask — questions you may face from prospects:
1. How many nursing hours per patient or resident, per day are there? In other words, how much care will your loved one receive from nurses? If the facility is governed by federal law, then only 20 minutes of nurse time per day will be required, although individual states often have higher standards. This number only applies to RNs and LPNs, however. The remainder of the care can be provided by certified nursing assistants.
The Centers for Medicare & Medicaid Services recommends a minimum of three staff hours per resident, per day. Four hours is considered optional, and at least one of those hours should be provided by a nurse. Families should ask the facility about this division of care but also need to know that not all facilities are governed by CMS guidelines.
2. How often do residents receive hands-on assistance with ADLs? Will they have help getting dressed in the morning and changing into pajamas at night if they need it? Does the community have physical therapists on staff to assist with gait training and ambulation? In the case of assisted living communities especially, families need to understand what services are provided as part of the contract and what additional services are available.
3. What about medical care? Depending on the type of facility, residents upon move-in may continue to handle medical appointments the way they always have. They also need to know whether a doctor is on staff and whether primary care and specialist physicians from outside the facility are available. For facilities with medical directors, families need to know how often the doctor makes rounds to see residents. Weekly? Monthly? As needed?
4. Is there transportation? Prospects and their families need to know whether a shuttle or a driver is available, or whether the family is responsible for transporting a loved one, in non-emergency situations, to doctor and other appointments.
I recommend a site visit every time I'm talking with someone about my experience, because there, prospects and family members can talk with the staff and residents. It's important to notice whether residents are happy and well cared for, and whether the environment is appealing.
I recommend this Medicare website to those looking for nursing homes, and I let them know that if there's been any license related disciplinary action, they should take that information into serious consideration. And of course, states maintain data on assisted living communities, too, although accessibility can vary by state.
One other thing my experience with my mother reinforced: The people who staff and run senior living and long-term care facilities always must keep in mind that they are responsible for somebody's family member. We need to treat the people on the other side of the table with the kindness, compassion and care that we'd like to receive.
Anthony Misitano is principal, president and CEO of Post Acute Medical LLC, based in Enola, PA. The company provides healthcare services through 26 long-term acute care hospitals and medical rehabilitation hospitals, as well as multiple outpatient physical therapy locations, in seven states.
McKnight's Senior Living welcomes marketplace columns on subjects of value to the industry. Please see our submission guidelines for more information.