November 03, 2016
Why caregiver training matters and how it can benefit you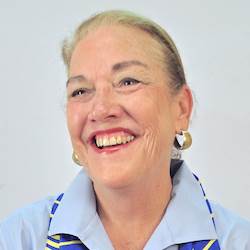 Maria Wellisch
As the number of seniors entering senior communities continues to grow, an ever-increasing need exists to provide quality and consistent training for caregivers to ensure that they are equipped to provide the best care and services possible.
Because the majority of seniors are entering communities at later stages in life, it is imperative for owners and operators to offer employees access to training resources that meet the needs of the residents in their communities. Oftentimes, communities are not prepared to handle the unique situations affecting an older demographic. By offering employees the training to better understand conditions such as Alzheimer's disease and other forms of dementia, those caregivers are better prepared to work with these seniors without fear of a lack of knowledge. When employees are trained properly, you give them the confidence to do their jobs, and you ensure that the seniors receive the best care and services possible.
What would be the benefits of better training?
It's often at mmLearn.org that owners, operators and management teams ask us questions about the overall benefit of training and what it means for a community. We always say that with training, you gain empowered employees who are satisfied in their ability to provide quality care.
When you have employees who feel confident in their abilities, then you will see an improvement in family and staff relationships, improved quality of life for residents and lower turnover for staff. Most importantly, you will see the relationships and interactions between staff and residents flourish.
Providing training for staff members gives them ability to engage with those in their care, because they will understand how to better communicate and interact with residents. This can be increasingly important when it comes to medication management, communication with physicians and the ability to recognize important changes in health or behavior — leading to fewer emergency department admissions.
Challenges to implementation
Although it may seem simple to implement a training curriculum, for many communities, emphasizing training and education is not as easy as it sounds. This can be so for several reasons and often is due to a lack of resources, funding or knowledgeable individuals to provide the training.
Key areas for training
When it comes to training, some of the most important areas to pay attention to are dementia, medication management and family dynamics. This is because each one of these topics can play a major role in the care and the wellbeing of a resident, and it is important to understand how training for these specific areas can make or break the care provided by employees.
Dementia: When it comes to providing care for seniors with dementia, many follow the old standby: If you've seen one case, then you've them all. In the case of dementia, however, if you've seen one case, then you have truly seen just one. It is very important to understand that there are different forms of dementia, and they won't all present the same way. Staff members who will be working with these residents need to receive training that helps them to understand and recognize different forms of dementia and how to approach each individual case. Professionals should be aware of the danger that can come from a one-size-fits-all approach to dementia. Additionally, by being able to recognize symptoms and signs of the disease, caregivers can better communicate to families any changes they might be seeing.

Family dynamics:

Family dynamics often are the most difficult to understand, but they easily are some of the most important when it comes to providing training. A delicate balance exists between caregivers and family that training can help to improve. By providing an environment where families feel welcomed and included in the care of their loved ones, you can minimize many issues. For example, this can be achieved by inviting family members to come and participate in training with caregivers. This can create a level of trust within an informal network between the caregiver and the family. This often leads to family members feeling more involved — encouraging them to visit more and play an active role in their loved one's care.
Medication management: An important part of being a senior caregiver is understanding the effects of many available medications on elderly patients, including over-the-counter pills and supplements. Nearly 30% of all senior hospital admissions are a result of adverse drug reactions. By having a better understanding of common medication management best practices, caregivers could save a senior's life.
Proven approach
If you produce a good training program, you will be able to increase awareness about how important it is and more people will want to improve their skills. When you offer your curriculum, it needs to be engaging. The key is to make sure you're offering useful information that is not boring to your audience.
Like going back to school, if you create better education with good training there will be requests for more. At mmLearn.org, the training programs we have seen flourish are those in which caregivers participate monthly and those in which they are able to seek training they know will be useful to their daily activities.
Maria Wellisch is vice president of corporate education at mmLearn.org, a primarily free, nonprofit web-based video training resource.
McKnight's Senior Living welcomes marketplace columns on subjects of value to the industry. Please see our submission guidelines for more information.