MDS (Minimum Data Set)
A core set of screening and assessment elements for all individuals residing in Medicare or Medicaid covered long-term care facilities. The comprehensive form includes common definitions and coding categories, which form the foundation for a resident's overall assessment. Items standardize communication about resident problems and conditions within facilities, between facilities and outside agencies.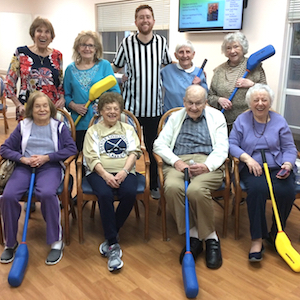 April 25
Wellness goals
Monroe Township, NJ
Residents at Monroe Village have been staying in shape by playing hockey during the NHL season and the Stanley Cup Playoffs.