Medical insurance (Medicare Part B)
Medical insurance that helps pay for doctors' services, outpatient hospital care, and some other medical services that Part A does not cover (such as some home healthcare). Part B helps pay for these covered services and supplies when they are medically necessary. A monthly premium must be paid to receive Part B.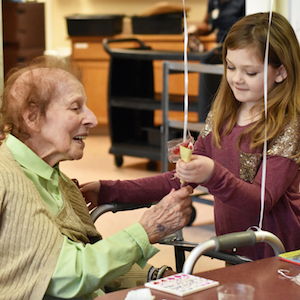 Feb. 21
Handmade holiday
Rochester, NY
Residents of St. John's recently were surprised with handmade Valentine's Day cards and gifts from local elementary school students.