Medical necessity
Services or supplies deemed to be appropriate and consistent with the diagnosis, and in accord with accepted standards of community practice. Not experimental services or supplies. They also cannot be omitted without harming an individual's condition or the quality of medical care.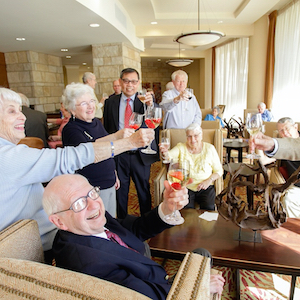 April 18
Spreading thanks
Houston and North Greenbush, NY
Residents of Brazos Towers at Bayou Manor, a senior living community in Houston, recently held a virtual "gratitude party" for residents of Eastwyck Village of North Greenbush, NY, to thank them for their assistance after Hurricane Harvey.