Medicare Part B
Medical insurance that helps pay for doctors' services, outpatient hospital care, and some other medical services that Part A does not cover (such as some home healthcare). Part B helps pay for these covered services and supplies when they are medically necessary. A monthly premium must be paid to receive Part B.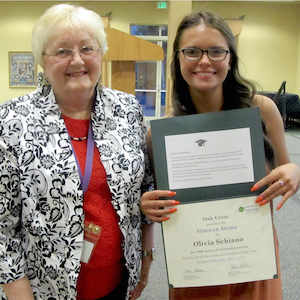 May 16
$3 million milestone
Parkville, FL
Oak Crest recently passed the $3 million mark in the amount of scholarship funds the community has awarded to employees over the past 22 years.