Medicare Supplement Insurance (MedSupp)
Also called Medigap. Insurance supplement to Medicare that is designed to fill in the "gaps" left by Medicare (such as copayments). May pay for some limited long-term care expenses, depending on the benefits package purchased.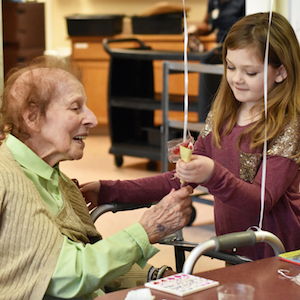 Feb. 21
Handmade holiday
Rochester, NY
Residents of St. John's recently were surprised with handmade Valentine's Day cards and gifts from local elementary school students.