Medicare (Title XVIII)
Federal health insurance program for people 65 and older, as well as certain disabled individuals of any age. Consists of three parts: Part A (hospital insurance), Part B (optional medical insurance that covers physicians' services and outpatient care in part; requires a monthly payment); and Part D (prescription benefit program).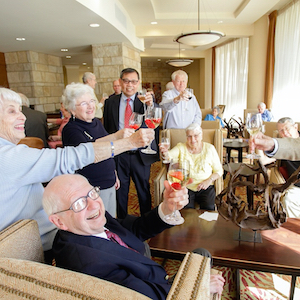 April 18
Spreading thanks
Houston and North Greenbush, NY
Residents of Brazos Towers at Bayou Manor, a senior living community in Houston, recently held a virtual "gratitude party" for residents of Eastwyck Village of North Greenbush, NY, to thank them for their assistance after Hurricane Harvey.